A national campaign to educate cat owners about the importance of vaccination and drive footfall to veterinary practices is being launched by Merial Animal Health.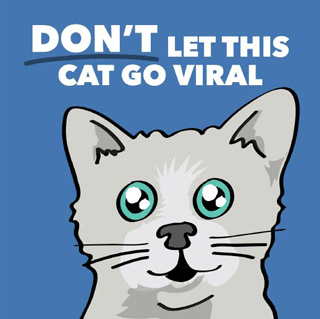 The company quoted 2014 PDSA Animal Wellbeing Report figures that about 3.9 million UK cats were not up to date with vaccinations and about 2.7 million cats had never been vaccinated.
As part of the Viral Cats campaign a series of animated social assets will be directed to cat owners via Facebook.
Vaccination amnesty
These will link to a specifically designed website containing information on the importance of vaccination and interactive digital content, including quizzes and a "risk checker" quiz that will ask owners questions to ascertain whether their cat is up to date with its vaccinations.
If they are not, they will be directed to speak to their vet and if the vet recommends restarting the primary vaccination course, owners will be able to download an amnesty voucher – directing them to participating practices to get their pet back on track.
Driving footfall
For those who are up to date with their cat's vaccinations, but want to help spread the word, there will be a competition and prize.
Merial product manager Mirza Aiz Baig said: ''This campaign is exciting for Merial, offering us a great opportunity to reach and educate cat owners on the importance of vaccination, which, of course, will drive footfall into practices.''
To find out more about the campaign, or take part, contact a regional Merial territory manager
Alternatively, visit www.viralcats.co.uk