Unmet welfare needs and growing client expectations mean feline-only clinics will become increasingly common in the UK in the next decade, says a leading cat practitioner.
Jeremy Campbell, who runs The London Cat Clinic, said: "Many owners simply do not take their cats to the vet for routine check-ups because the journey to the clinic is so traumatic, and once they arrive, the cat becomes more stressed when faced with potential predators, such as dogs.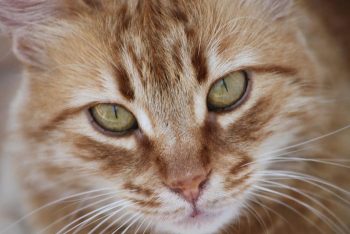 "By treating cats in a feline-only environment, they are immediately in a calm, non-threatening situation, and vets can examine them properly and diagnose any illness more accurately. This leads to a second benefit – the environment also has a calming effect on owners."
One goal
Dr Campbell added: "Working in an environment set up for one species, the equipment, accommodation and staff are focused on one goal – feline health and well-being."
"The deeper a vet's knowledge and expertise in feline medicine, the wider and more advanced the treatment options are likely to be. The profession already benefits from a significant number of feline-only vets, whether through their special interest in the species or advanced training.
"I believe this is a growth sector and expect to see more single-species practices opening in the next 5 to 10 years."
Benefits
Dr Campbell said practitioners wishing to streamline their skill set to become more species-specific have a number of training options in the UK, including postgraduate courses.
He added: "Cats are unique in their physiology and behavioural traits, and the way they display – or more accurately, hide – their symptoms makes expert care and understanding important."
Dr Campbell is also keen for colleagues in mixed practice to further embrace feline medicine and suggested holding cat-only consultations at the end of the day.
Read the full story in the 5 June issue of Veterinary Times.