A cat that managed to open the oven door and devour his owner's salmon dinner needed an emergency visit to the vets thanks to the dish's accompanying onions and garlic.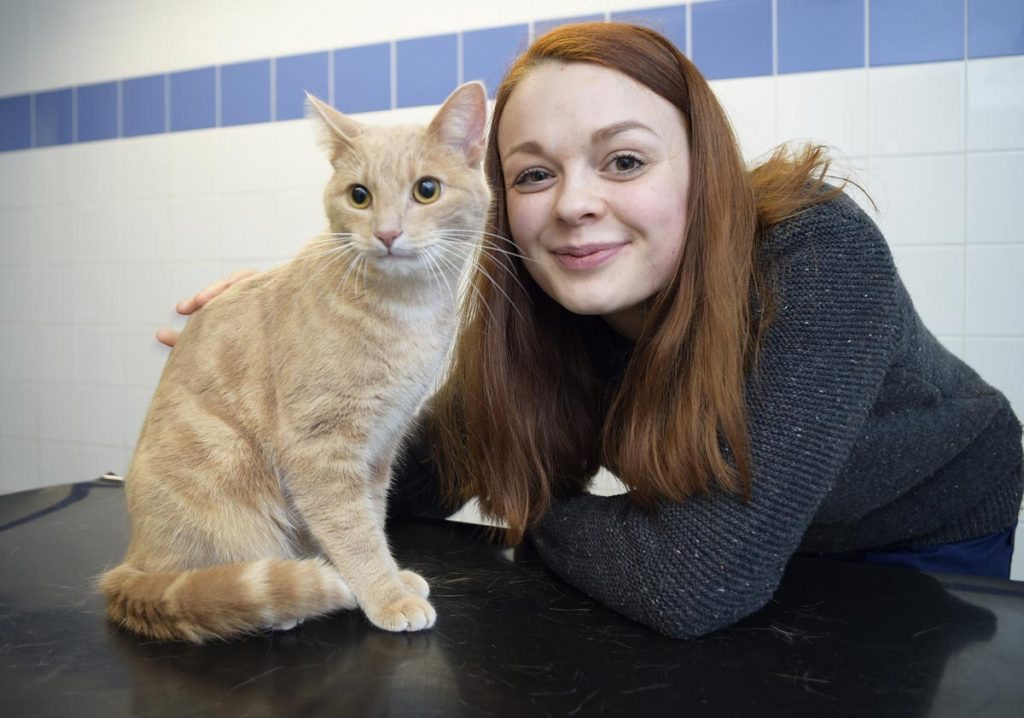 Owner Imogen Craven-Mallett from Glasgow found the curious cat, named Clive, polishing off the meal on the kitchen floor as she walked in.
Miss Craven-Mallett rang her local PDSA and was advised to take him straight in for examination. He was kept in overnight for close monitoring and given treatment to help reduce absorption of the potentially deadly toxins.
Incredibly lucky
Vet Emily Ronald said: "Sadly, we see plenty of poisoning cases, especially at Christmas, but we've never seen a case like this before. It's very unusual for a cat to be able to open an oven.
"Clive is a real character and incredibly lucky. The garlic and onion could have been fatal, but, thanks to his owner's quick reaction and our treatment, he's recovered and all his tests came back clear."
Save a Star campaign
Miss Craven-Mallett wanted to share Clive's story to support PDSA's Save a Star campaign, which is raising funds to support the emergency veterinary care the charity provides.
She said: "I hope Clive's story helps raise awareness of life-saving work PDSA does – I'm incredibly grateful for all it has done.
"I certainly couldn't afford to pay for the treatment Clive needed and I would have been heartbroken if something had happened to him."