A London vet has launched a new e-book to help guide young people into the veterinary profession.
A London vet has launched a new e-book to help guide young people into the veterinary profession.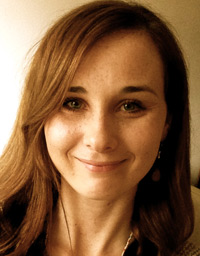 Elyse Macartney, of Animals Are Us, has created "I Want To Become a Vet", as an accessible resource for school children interested in the profession.
It features sections on what the job involves, working out if it's right for you and how to get work experience, as well as what qualifications are needed both at home and in the US, for any students wishing to combine studies at home and abroad.
While the e-book is aimed at children, Dr Macartney has included sections for parents, for example, on the financial realties of studying for a vet degree, and she hopes parents will work through the book with their children.
Speaking to Vetsonline she said: "I wanted to be able to help inspire the next generation of veterinarians, and pass along all the wisdom I gained into the process of becoming a vet while it was still fresh in mind. 
"My goal is for the book to be a single reference guide that is simple to interact with for children and young adults who are considering a career in veterinary medicine."
Calling on practices to help promote her e-book she added: "I believe it's a great place vets can send children who share their dream of becoming a vet. Parents can help children work through the book, set goals, and most importantly decide if the career is right for them."
Dr Macartney is also talking with a children's book publisher to see if she can get her book out more widely to schools.
She also runs a summer camp for young adults, based in London and giving children the chance to visit London Zoo and the aquarium, and visit the Campden and Hawshead campuses of the RVC and understand the vet's role in practice, research, teaching and specialist areas such as zoo work.
"I Want To Become a Vet" is available via Dr Macartney's website, priced at an introductory price of £14.99. She has also added a special 20% discount for Vetsonline readers. To receive the discount enter the code VETTIMES when purchasing the e-book. 
Her site also features more information about her summer camp and resources such as reading lists, instructional videos and fun quizzes.