The Zoological Society of London (ZSL) has launched a campaign to highlight the plight of the planet's wildlife.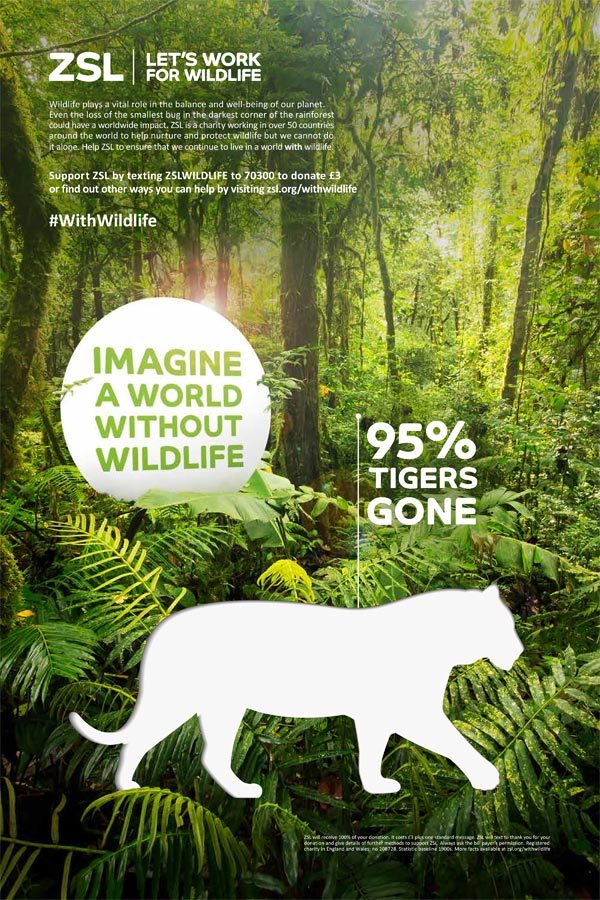 Called "Imagine a World without Wildlife", the campaign has been created to inspire conservation action by encouraging people to consider what a planet without wildlife would mean for them.
World wildlife in crisis
Scientists and conservationists at the ZSL have spent years collecting and collating data showing the world's wildlife population has halved during the past 40 years.
The campaign is centred around a series of famous wild landscapes with iconic species cut out, including:
elephants missing from the savannah
seahorses omitted from ocean reed beds
rhinos cut from their grassland dwellings
There is also an accompanying video (see below).
Urgent action
ZSL director general Ralph Armond said: "We're asking the public to imagine a world without wildlife, to really drive home the need for urgent action.
"A deliberately hard hitting message, we need the public to realise without the worldwide work of the ZSL, iconic species, such as elephants, rhinos, seahorses and tigers, could genuinely become a thing of the past.
"There are many ways to support the ZSL, from volunteering as a citizen scientist and assisting with wildlife population surveys to becoming a ZSL wildlife champion to help provide the vital funds to support our global efforts – every action makes a difference."