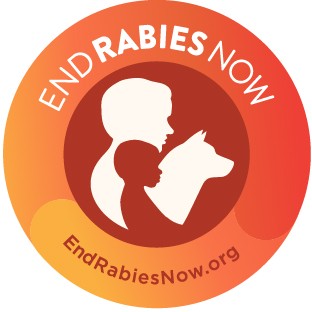 A new global campaign to eliminate human deaths from dog-transmitted rabies worldwide by 2030 has been launched.
The End Rabies Now campaign is calling on donor countries and international agencies to earmark more funding for dog vaccinations in their global health spending programmes.
Vaccinating dogs is the most effective way of eliminating human deaths from rabies, as about 99% of human rabies is transmitted by dogs.
Lords launch
Former RCVS president Lord Sandy Trees and Lord Nigel Crisp, a former chief executive of the NHS, hosted the official campaign launch in the House of Lords today.
The campaign is an initiative of the Global Alliance for Rabies Control, which has been working with governments of endemic countries to help improve rabies control measures. However, endemic countries will need the help of donor countries to meet the 2030 elimination target.
Prof Lord Trees said: "Fifty years ago as a student I learned the key to controlling human rabies is controlling dog rabies. It is time we got on with it and vaccinated dogs to eliminate this terrible human disease that, every year, kills four times as many people as the Ebola outbreak of 2014."
Mass killing ineffective
Steve McIvor, CEO at World Animal Protection, said: "Mass killing dogs in response to rabies is often done in inhumane ways and is ineffective. There is no evidence to show mass killing of dogs reduces their numbers in the long-term or has an effect on rabies transmission.
"There's a proven, effective and humane way to move forward – vaccinating 70% of the dog population in an area. By educating communities about how to treat dogs well, they can have safer interactions, a better relationship and avoid being bitten.
"We must work together to eliminate rabies – global institutions, NGOs, governments and communities – for the good of all the victims involved; human and animal."