Farm animal welfare will be the focus of a two-day course at St Catharine's College in Cambridge in September.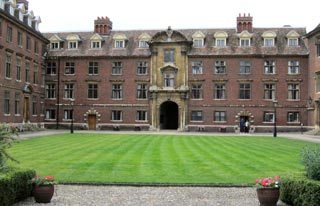 Held on 22 and 23 September, lectures will be delivered by:
Donald Broom (University of Cambridge)
Troy Gibson (RVC)
Gareth Pearce (University of Cambridge)
Pertinent topics
Delegates will be an active part of discussions on topics such as:
conventional versus alternative housing systems for farm livestock
environmental factors affecting welfare
diseases related to animal housing
the effects of routine surgical procedures
Designed to give attendees a solid background in animal welfare science, ethics and law through a combination of lectures, videos and discussions, the course hopes to bring together vets and vet nurses, animal welfare researchers, further and higher education students, Masters and PhD students, and animal charity workers.
More information
The course will take place in the Old Combination Room of St Catharine's College. For more information and costs, visit the official website.