Help your colleagues and win great prizes by submitting your little gems to VN Times' Top Tips section.  
From feeding difficult patients, to improvised emergency equipment and what to do with leftover shoelaces, the Top Tips section in VN Times is a mine of quirky, but hopefully useful, information for busy VNs.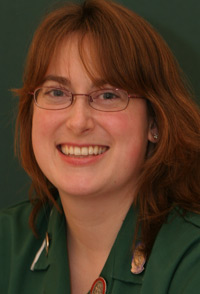 However, we need your help to keep the section fresh – if you have got any little gems of practical knowledge that always come in handy then please share them with us.
Not only will you be helping out your colleagues in practice by letting them in on the tip, each month's winner and runner-up stand to win a variety of work wear and accessories from our sponsors Grahame Gardner, with prizes ranging from tunics and trousers to hoodies and gilets, along with the ever-popular fob watch.
Essex-based RVN Dot Creighton won a body warmer in October 2012 for her top tip about reusing baby socks on patients under anaesthetic.
Urging fellow VN Times and Vetsonline readers to send their ideas in, Dot said: "VN Times' Top Tips is a great way of sharing those little ideas that can help us in our everyday working lives."
She added: "We all know how practical minded veterinary nurses are, so it's not surprising we come up with some simple, but effective, ideas, so if you have a clinical, time or money-saving tip, why not share it with us all."
To get your top tip into a forthcoming VN Times, please write to Top Tips, VN Times, Olympus House, Werrington Centre, Peterborough PE4 6NA, or email emmacooper@vbd.co.uk with the subject line "VNT Top Tips".
Front page image courtesy of Hampton Vet Practice, Peterborough