UK vets, and students on veterinary medicine and VN courses, have been urged to help some of Portugal's most vulnerable animals – and explore the country at the same time – by signing up to a new volunteer scheme.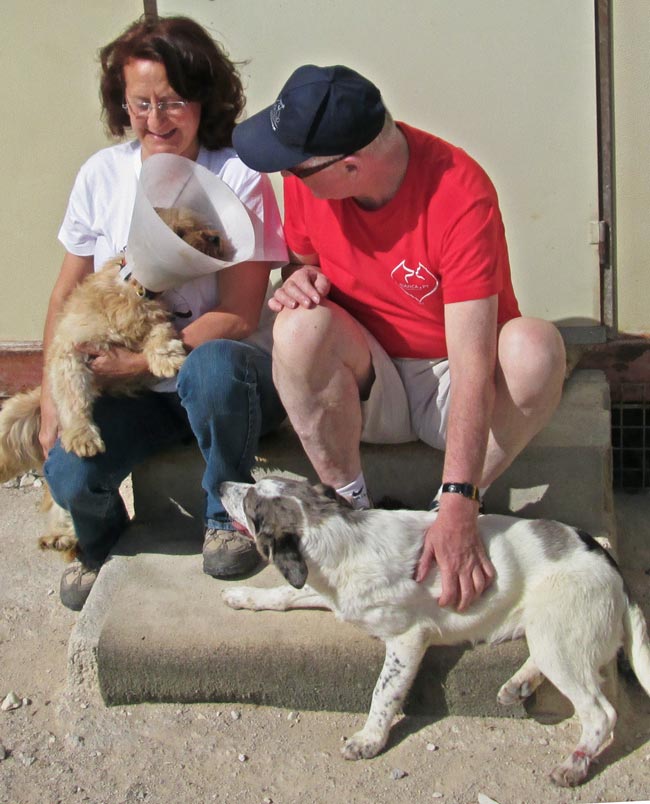 Animal charity Bianca Associação runs a shelter for abandoned and abused dogs and cats in Sesimbra, Portugal, and is now in its 15th year.
It operates a non-destruct policy and rehomes hundreds of animals across Europe annually.
Relies on volunteers
Due to a very limited budget, which relies substantially on donations, Bianca is only able to employ a small number of kennel staff to look after the 300 animals in its care, so relies heavily on volunteers who come from across Europe.
In a bid to make the volunteering process easier, the charity has launched a "holiday and help" scheme for volunteers planning placements.
The scheme helps with everything from arranging flights and accommodation, to airport transfers.
'Wonderful city'
Bianca ambassador Mike Gibb said: "The volunteer can spend as much or as little time as he or she wants in the shelter, while also enjoying the attractions of the beautiful nearby beach resort of Sesimbra and Portugal's wonderful capital city, Lisbon.
"We have had a long-standing link-up with Andrew Gardiner at the Royal (Dick) School of Veterinary Studies and have recently established links with other vet colleges and schools, including the RVC, to try to get mainly first and second-year students out to the shelter – either just to volunteer or as part of their EMS.
"These students will be able to help in a variety of ways, from medically examining new arrivals, doing blood tests and inoculations, or simply gaining experience in animal handling. A qualified vet, Sara Peres (daughter of Bianca president Ana Duarte), spends her spare time at the shelter and will provide advice and guidance."
A leaflet with additional information is available from biancaambassador@gmail.com and for more information, visit the Bianca website.