The BVA has hit back following "alarmist" headlines about the prevelence of toxoplasmosis.
The BVA has hit back following "alarmist" headlines about a common parasitic disease.
Earlier this week (September 4, 2012), national newspapers, including The Independent and the Daily Mail, ran stories on the under-reported prevalence of Toxoplasma gondii in humans, under the headline "Beware the cat".
The stories followed the publication of a Food Standards Authority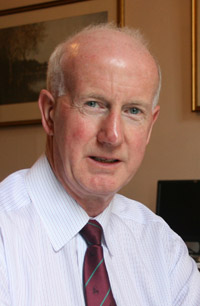 (FSA) risk assessment, which called for more research into the food-borne nature of toxoplasmosis.
However, much of the news stories focused on the potential of feline transmission of the disease.  
Urging calm following The Independent's article, BVA past-president Harvey Locke said: "While the facts are true, the headlines in this story have been quite alarmist and we are very keen to reassure cat owners that the risks can be managed with good basic hygiene and common sense."
According to the FSA, an estimated 350,000 people are infected with toxoplasma every year, with most showing no clinical signs and between 10-20 per cent having 'flu-like symptoms.
However, immunocompromised groups such as pregnant women are more at-risk and the parasite can potentially cause abortion or stillbirth, or lead to blindness or mental disability in later life.
According to the NHS, three in every 100,000 babies are born with congenital toxoplasmosis.
Mr Locke added: "The biggest threat is to pregnant women and those who are immunocompromised, which we have known for some time.
"It is useful to reiterate that they should take extra care but there is no need for people to get rid of their pet cats or choose not to have cats as pets."