Peter Jones calls for action on veterinary surveillance, internet sales and new medicines to tackle resistance at BVA Scottish dinner.
The president of the British Veterinary Association (BVA) has highlighted the value of veterinary surgeons at the association's annual Scottish dinner, hosted in the Scottish Parliament by MSP John Scott.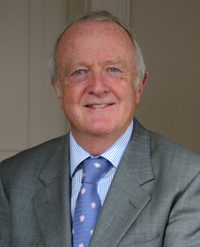 At the dinner, attended by cabinet secretary Richard Lochhead, parliamentarians, representatives of animal health and welfare organisations and the agrifood industry and senior members of the veterinary profession, BVA president Peter Jones called for action on veterinary surveillance, new medicines to tackle the problem of resistance, changes to welfare at slaughter regulations, and action to tackle internet sales of pet animals.
Mr Jones said: "The emergence of a new disease also underlines the vital importance of a robust veterinary surveillance scheme. Across the UK consideration is being given to the best way to deliver veterinary surveillance in a way that is also cost-effective.
"It is now more than 18 months since the Kinnaird Review reported. While we accept that it's a hugely important issue we must get right, all those who undertake veterinary surveillance in Scotland would appreciate some conclusions from the Strategic Management Board very soon."
Mr Jones went on to stress the need for new flukicidal products and called for all animals to be stunned prior to slaughter before welcoming new legislation to tackle online sales of companion animals.
He added: "We were very pleased to learn the Government has started talks on pet vending legislation. It's been a long time coming; the need for reform was highlighted during the consultation on the Animal Health and Welfare (Scotland) Act back in 2004.
"But we're very pleased it is back on the agenda now and I'd like to thank the cross-party group for its efforts in making sure that happened.
"The explosion of internet shopping has resulted in a culture that says ,'I want this now and I can have it'. But when it comes to our pets, I'm afraid that's just not acceptable.
"We want to see codes of conduct for these websites enforced across the UK and endorsed by the four administrations. And we also need a huge public awareness campaign with all of us – vets, charities, and government working together to give a consistent message to potential animal owners."