The BVA has announced it will be joining the global End Rabies Now campaign ahead of the 10th World Rabies Day on 28 September.
End Rabies Now works to raise the profile of rabies as a global neglected tropical disease with policy makers and journalists, and aims to end the tens of thousands of human deaths each year from canine-mediated rabies by 2030.
Key messages
Led by the Global Alliance for Rabies Control, the campaign has three key messages:
it is possible to end human deaths from canine-mediated rabies by 2030
every rabies death is an avoidable death
vaccinating dogs ends rabies
With 120 countries still affected by canine rabies, the End Rabies Now campaign advocates collaborative cross-sector efforts to end zoonotic diseases such as rabies.
Rabies is categorised as one of the 17 neglected tropical diseases by the World Health Organization.
Entirely preventable
BVA president Gudrun Ravetz said: "The work being done worldwide by vets, human health professionals and others to combat this horrific disease that senselessly kills thousands each year is of the utmost importance, and BVA is proud to support the End Rabies Now campaign and help get those key messages out to policy makers and governments worldwide – every rabies death is entirely preventable and we can end rabies by 2030 through vaccinating dogs."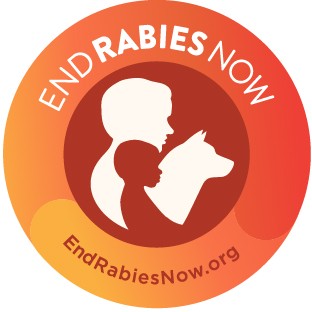 Ahead of World Rabies Day, the BVA recognised vet Sarah Cleaveland (OBE) for her work in controlling the disease by awarding her the Chiron Award – one of the association's most prestigious awards for outstanding contributions to veterinary science.
Prof Cleaveland said: "Awards like this are recognition of the contributions not only of one person, but the work of many. We are deeply committed to continuing our efforts towards the global elimination of canine rabies and tackling other zoonotic diseases that affect the health and livelihoods of many of the poorest people in the world."