The BVA and its specialist divisions have extended new year's greetings to colleagues across the profession in the languages of the 27 member states of the EU.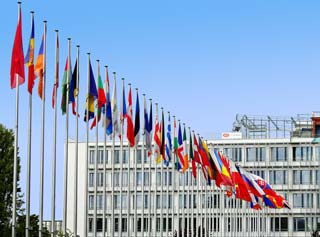 Taking the form of an open letter, the greetings come as the UK heads into 2017 with the prospect of Article 50 being triggered, starting the formal process of the UK leaving the EU.
Clear intentions
According to the BVA, the veterinary organisations that have signed the letter wish to make clear colleagues from all over the world are valued and invaluable to the veterinary profession in the UK.
BVA president Gudrun Ravetz's theme for her year in office is the veterinary family and she says it has "never been more important" to pull together as one profession, whoever you are, and wherever you come from.
Clear concerns
She said: "Together with the RCVS, BVA has made clear to government our concerns about the working rights of our EU colleagues post-Brexit – as well as the potential impact on standards of animal health and welfare, and public health – and we will continue to do so."
The letter was published on the BVA website from 30 December.