The BVA is launching a one-day CPD course to support mixed and farm veterinary practitioners who treat lame dairy cows.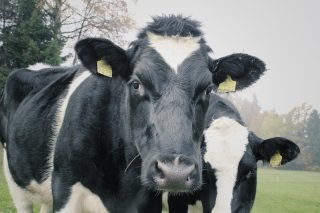 The course comes after the BVA's Voice of the Veterinary Profession survey showed lameness to be the number one welfare concern for almost 70% of production animal vets.
The CPD course will be led by Nick Bell, lecturer in veterinary livestock extension at the RVC, and will introduce technical details supporting the Agriculture and Horticulture Development Board's Healthy Feet Programme.
All too often
BVA senior vice-president and cattle vet John Blackwell, said: "As a cattle vet, lameness is a problem I encounter on farms all too often and every vet working with production animals needs to be armed with the skills and knowledge to tackle this problem – and this course, led by expert Nick Bell, is an excellent opportunity to hone those techniques."
According to the association, 
the course will start with a discussion about trimming methods, faults and the latest evidence for effective treatment protocols.
Practical demonstrations, meanwhile, will take place using a "wet lab", where attendees will have the opportunity to gain hands-on experience and practice on specimens, using various hoof knives, foot trimmers and electrical equipment.
Lots to learn
The day will conclude by reviewing approaches to forming a herd-level diagnosis and treatment plan using records and more in-depth investigations.
Delegates will learn from five key skills:
How to improve lameness diagnostics.
How to identify correct and harmful trimming methods.
How to improve cure rates.
The most effective lesion control strategies.
How to motivate your client.
The course takes place on 6 September at Colliton Barton Training Centre, Honiton. It costs £280 for BVA members and £430 for non-members.
Places are limited and can be booked on the BVA's website.