DEFRA was today urged by the BVA to abandon plans for a new animal healthbody that will give responsibility for animal health to an independentboard and move animal welfare to ministers.
The BVA has also expressed deep concerns over the confusion caused by the new structure, which it says could lead to delays in dealing with outbreaks of disease across the UK.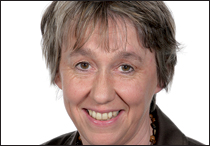 In its response to the DEFRA consultation on responsibility and cost sharing, which closed today (Tuesday, June 30), the BVA highlighted the following issues:
Animal welfare: The welfare of animals is inextricably linked to their health and the BVA does not support DEFRA's proposal to separate the two. Any new body responsible for animal health must also be responsible for animal welfare.
Disease control: The lack of clarity in the proposals over the roles of the chief veterinary officers, the board, and ministers may compromise the UK's ability to respond effectively to major outbreaks of notifiable disease, such as BSE, bluetongue, avian influenza and foot-and-mouth disease. Anything that causes confusion in decision making could have disastrous consequences for the farming and the rural economy.
Non-livestock animals: The implications of the new body for species including horses, companion animals and zoos/wildlife establishments are not described or considered. It is essential to ensure they are not overlooked or sidelined in a body with a Board set up around livestock.
Funding: The Government must continue to seek to improve animal health and welfare and maintain its financial commitment to disease control. In a new partnership arrangement the costs of diseases control must not simply be transferred to industry. Any cost sharing arrangements must also provide industry with an incentive for action to improve their practice and reward those that achieve good animal health and welfare outcomes and penalise those that refuse to adopt industry accepted norms.
Competitiveness of English agriculture: The competitiveness of English agriculture could be jeopardised in relation to other EU member states and other parts of the UK if the proposals are brought in before European-wide proposals are announced in 2011.
Commenting, BVA president Nicky Paull said: "We're asking DEFRA to go back to the drawing board on responsibility and cost sharing. While we agree with the principle of sharing responsibility for managing disease with industry, we believe this is the wrong way to achieve it."