This month sees the start of an exciting and unique veterinaryeducation project selected by the BVA Animal Welfare Foundation(BVA-AWF) for funding under the Norman Hayward Fund.
Maximising Value of Extra-Mural Study Placements on Cattle, Sheep and Horse Units aims to develop and validate welfare and health planning assessment tools for cattle, sheep and horses for students on their pre-clinical extramural studies (EMS) placements.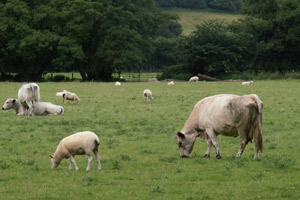 It will also develop teaching methods to enhance the ability of veterinary students to apply formal, scientifically valid, practical welfare assessment in the field and enable them to ethically appraise what they see and do.
The three-year project starts in the veterinary schools at the University of Bristol and University of Glasgow, with the aim of sharing the findings with all UK veterinary schools in future.
On receiving BVA-AWF funding, the project collaborators David Main and Dorothy McKeegan said in a joint statement: "We are delighted that BVA-AWF is supporting the development of novel teaching approaches for EMS placements. Direct exposure to cattle, sheep and horses during EMS can have profound effects on both a student's future career and attitudes towards animal care.
"We are keen to maximise the benefits of EMS by providing welfare, health planning and ethical analysis tools to further promote the educational experience."
Commenting on behalf of the charity, BVA-AWF chairman Carl Padgett said:"We are delighted to be associated with this project and are confident that the proposal will have a positive and lasting impact both on the undergraduate curriculum of all seven UK vet schools and on the welfare of these animals."