The British Veterinary LGBT+ group is to take part in the Pride in London Parade on 8 July, alongside 22,000 other members of the LGBT+ community.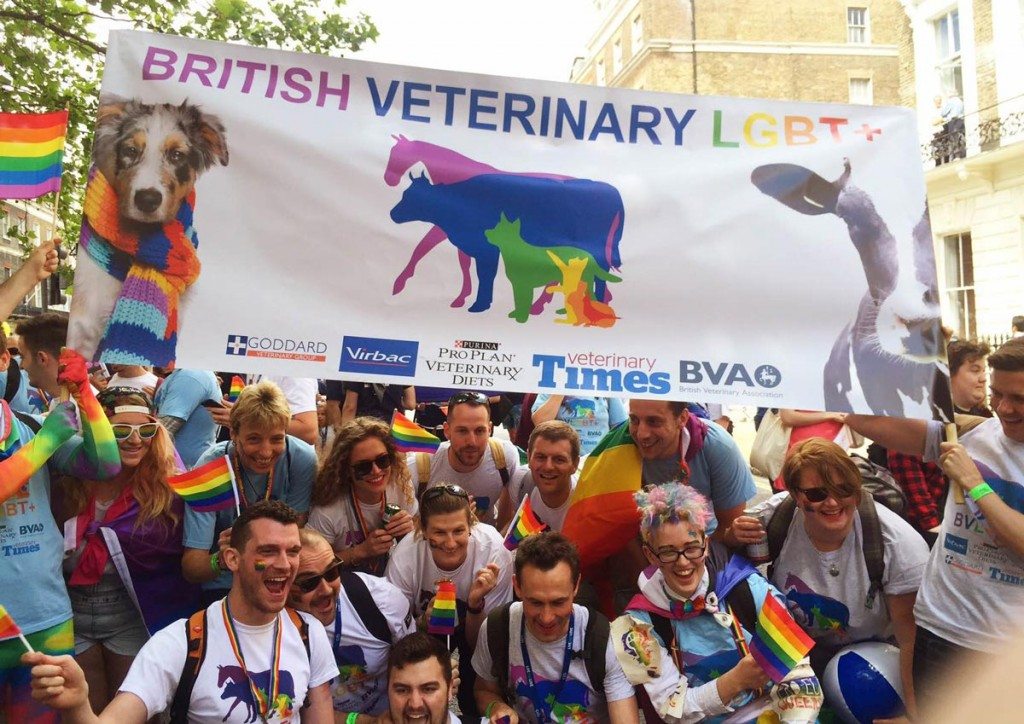 It will be a busy year for the organisation, as members also plan to participate in Pride Edinburgh on 17 June to reach more members of the professions.
Great success
Social rep Max Foreman said: "After the great success of our participation in Pride in London last year, we are excited to be marching once again this year, and to also be attending Pride Edinburgh .
"The enthusiasm showed by the profession as a whole has been great, and we encourage all vets, nurses and paraprofessionals who identify on the LGBT+ spectrum to get in contact, get involved and join us for what are bound to be two very enjoyable days.
"We are humbled and proud to have the support of several corporate sponsors, without whom our attendance would not be possible, and who provide ongoing support for BVLGBT+."
New members
The group welcomes new members, and is encouraging all those able to join one of the Pride events this year.
More information can be found on the BVLGBT+ website and on the group's Facebook page (British Veterinary LBGT+).