Boehringer Ingelheim now boasts the world's second largest animal health business unit following the completion of its deal to acquire Merial.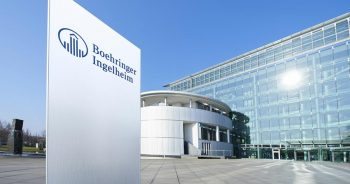 In a swap deal reportedly worth in the region of $21.8 billion (£17.5 billion), Boehringer exchanged its consumer health care business, CHC, for Sanofi's animal health business, Merial.
Complementary portfolios
Joachim Hasenmaier, head of the Boehringer's animal health business unit, said: "Boehringer Ingelheim is pleased to announce Merial is now part of the Boehringer Ingelheim organisation.
"Our complementary portfolios make these two businesses a perfect fit. As one animal health business, Boehringer Ingelheim has the increased expertise and resources to offer more innovation and a broader range of animal health solutions across the Middle East, Turkey and Africa region.
"We are passionate about animal health, and we share a common vision. We recognise the critical importance of serving animal health needs globally, with a focus on prevention.
"When animals are healthy, humans are healthier too, and we commit to making the industry even better at improving both human and animal health."
Drive market leadership
The growth in the region will be led by Herbert Pohle, newly appointed head of animal health operations for the Middle East, Turkey and Africa.
Based in the United Arab Emirates, Mr Pohle will oversee the integration, development and growth of Boehringer into a robust animal health business across the region to drive market leadership in sales, innovation and customer service excellence.