What role might patient safety play in the veterinary profession? That's the question posed by this month's Vet Futures blogger Mark Turner, who considers what the profession could learn from the NHS.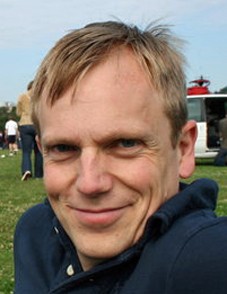 In his blog, Mr Turner outlines the major impact a move to a more patient safety-centred approach has had within human medicine and also the aviation industry, noting adopting a culture that does not blame individuals was key.
Opportunities to improve
Mr Turner says: "Human medicine has discovered that real improvements start when people understand mistakes are inevitable in complex industries, and everyone will make them.
"This shift in perspective allows hospitals to start framing accidents, and near misses, as opportunities to improve the system. Accident auditing, then, rather elegantly, becomes another arm of evidence-based practice."
In his blog, Mr Turner urges the profession to consider integrating patient safety into its systems.
"Perhaps all we need to do is learn this single, yet potentially transformative, lesson to start our own safety revolution," he says.
Have your say
This month's Vet Futures poll will, therefore, be asking website visitors if they feel patient safety features high enough on the profession's agenda.
Last month's poll asked "Do you feel you were given adequate business training at vet school?"
Of the 70 respondents, 96% said no, with 3% saying "to some extent". Only one voter said yes.
This theme is picked up in the Vet Futures report, launched at BVA Congress at the London Vet Show on 20 November, with one of its recommendations being: "Enhance business and finance skills among veterinary professionals through education, extra-mural studies and continuing professional development" (recommendation 25).