One of the veterinary nurses spearheading the RCVS and BVNA VN Futures project has asked whether VNs are "strong enough advocates for the profession".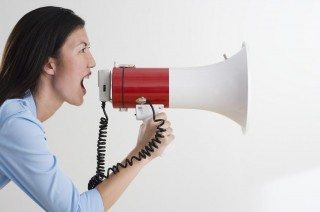 Helen Ballantyne – who is a VN, a medical nurse and a member of the VN Futures Action Group – asked the question in a blog on the VN Futures website.
Miss Ballantyne argues, while VNs have always been strong advocates for animal welfare and patient care, they have not always advocated the profession in a strong way.
Subservience
She posits several reasons why this might be the case, including:
the profession being seen, historically, as a "subservient" role
the vast majority of VNs being women
the profession's relatively young age
a lack of time
not knowing where to turn for advocacy
However, she said this is beginning to change. "There are clear barriers to engagement and yet, there is a change in the air," she writes. "In the past, debating sessions have been hosted at BVNA Congress, a forum in which experts were brought together to initiate discussion on various issues.
"For several years it was poorly attended, there were a few voices, a titter of applause and then the room would empty. Last year, feeling the time might be right, the session was reintroduced and the debate on small animal nutrition was energetic, knowledgeable and passionate.
"It showed VNs have started to use their knowledge and expertise to form valid relevant opinions.
Increasing numbers
"Also, this year the RCVS announced an increase in the number of candidates standing for its VN council, showing more members of the profession want to speak out, while each year the BVNA sees more of the profession work on projects for Veterinary Nursing Awareness Month in May.
"This means, each year, the word spreads among the general public that VNs are not just 'a cheaper substitute vet' or an 'aspiring vet', but a professional member of the team with different responsibilities to the veterinary surgeons."
She also encourages VNs to use the VN Futures project as an opportunity to help influence the future of the profession. Members who would like to contribute to the project can attend the upcoming VN Futures roadshow meeting at Edinburgh Napier University on 11 May or either of the two upcoming Regional Question Times at Nottingham and Cardiff on 17 May and 31 May, respectively.