A blackbird that found itself in a tight spot when it got stuck in a suet ball holder is now recovering after being freed by the RSPCA.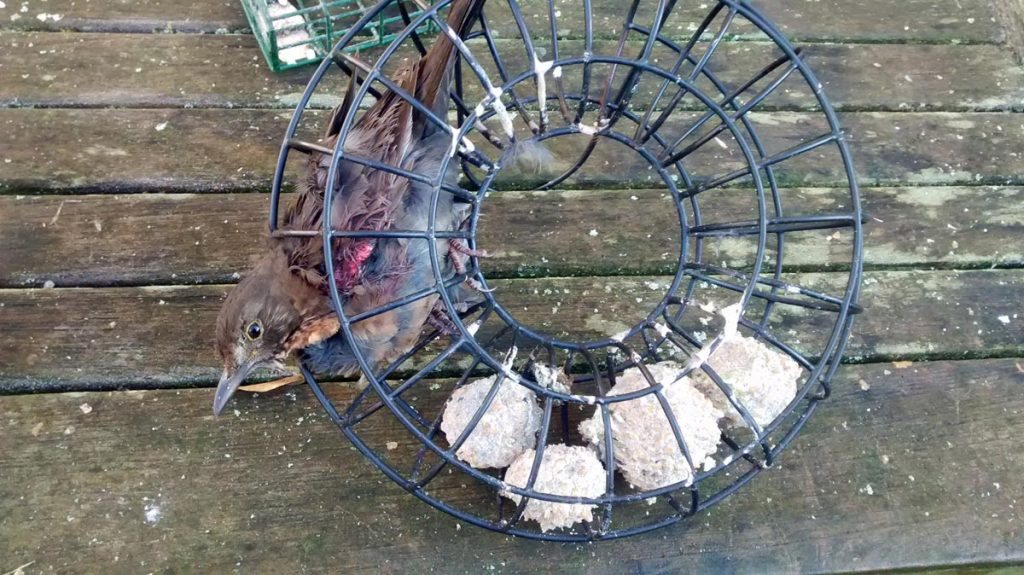 The female bird hopped inside through a hole at the top of the feeder that was hanging from a home in Berkshire.
Recovering
The RSPCA was called when the homeowner was unable to free it. The bird is recovering in a wildlife centre and it is hoped she will be returned to the wild soon.
RSPCA deputy chief inspector Sharon Chrisp said: "Thankfully, she is okay. She was really shocked at the situation and me handling her, but is recovering so should be okay, fingers crossed.
"She managed to get away with superficial injuries to her wing and there were no broken bones."
Remain vigilant
She added: "It is lovely people feed wildlife in their garden – especially at this time of year when animals can find it tough to find food as the weather gets colder and the ground freezes.
"We would ask people keep an eye on the feeders in their garden to make sure no animal has got themselves in a similar situation."