Conservationist, comedian and broadcaster to visit International Fund for Animal Welfare's companion animal projects in Soweto and Khayelitsha to recruit help to treat cats and dogs in poor areas.
The International Fund for Animal Welfare (IFAW) says Bill Oddie is to visit South Africa to rally veterinary volunteers to treat dogs and cats in some of the country's poorest communities.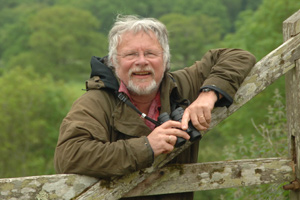 The conservationist, comedian and broadcaster, who is an IFAW supporter, will visit the charity's companion animal projects in Soweto, outside Johannesburg, and Khayelitsha, outside Cape Town. While there, he will see how free mobile veterinary clinics provide a vital service for communities and their animals, offering veterinary care, neutering, vaccinations and educating people in extreme poverty about caring for their pets.
Bill will also meet Lily, a greyhound-cross rescued by the Khayelitsha project after she was found buried alive in a metre-deep pit near a high school. In one of the more shocking animal abuse cases prosecuted in South Africa, Lily had been buried on the orders of the principal as he had found her to be a nuisance. She had been underground for at least 30 minutes and was barely alive when found, and the principal, along with two janitors, was found guilty of animal cruelty and sentenced to community service and fines after a two-year court case. Initially named Warrior for her bravery by clinic staff, she was renamed Lily when she found a new home with a local journalist who covered the story for her newspaper.
Robbie Marsland, UK director of IFAW, who will travel with Bill to South Africa, said: "The story of Lily's survival is a tribute to her spirit, and to the wonderful staff of our dog and cat clinic in Cape Town. Today, Lily is intelligent and obedient, playful and inquisitive – everything a happy dog should be. Her story is inspiring.
"The dedicated staff and volunteers at our clinics do amazing work for people and their animals and the need is endless. We are delighted that Bill is able to highlight these important projects and our ongoing need for vet volunteers to enable us to provide this vital service."
Vet Emma Milne, who visited the same projects in 2008 with the charity, said it was a "life changing experience".
"Five years ago I visited these fantastic projects and witnessed first-hand the lifeline they offer to needy dogs and cats, as well as allowing their owners to access vital advice and care for their pets that they could not otherwise afford," she said.
"The value of pets to people in impoverished communities should not be underestimated, and it was no surprise to see the huge demand for these clinics. Being a part of this can be a life changing experience and I would encourage other UK vets to consider volunteering – you can make a real difference and it will be something you will never forget."
For more information, visit IFAW's website.