The government must introduce compulsory breeding standards to penalisenon-registered dog breeders, according to Debbie Connolly, star of theBBC television series Dog Borstal.
To coincide with this week's Crufts event, Ms Connolly – a renowned pet behaviour specialist – is calling for new legislation which includes compulsory health testing, not selling before eight weeks old and lifetime responsibility clauses.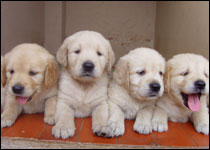 She said: "It needs to be made illegal to breed, sell or give away puppies unless you are a registered and responsible breeder."
However, Ms Connolly also claimed that blaming the Kennel Club for all irresponsible breeding was not the answer to improving animal welfare.
She said: "If you look on any free ads site, there are hundreds of people breeding dogs with no registration papers, no proof of the dog's pedigree and absolutely no health tests. I estimate around 50 per cent of dogs on these websites have no Kennel Club papers at all. So to blame the Kennel Club for all of the ill and badly bred dogs in the UK is ridiculous. All breeding – pedigree and crossbreed – should be accountable to a compulsory registration scheme."
Ms Connolly is one of the few rescue workers who supports breeders and Crufts.
She concluded: "What seems to have been lost in translation is that there are good breeders out there and that the Kennel Club is working towards better and healthier standards of breeding. However, without government intervention there are always going to be bad breeders who produce mutant puppies and get off scott-free."