Vets across Britain are being urged to prepare for a possible bluetongue outbreak later this year.
The warning comes after outbreaks of bluetongue virus serotype eight (BTV-8) were discovered in the Allier department of central France in 2015 – the first cases to be confirmed in the EU since 2011.
Revise clinical signs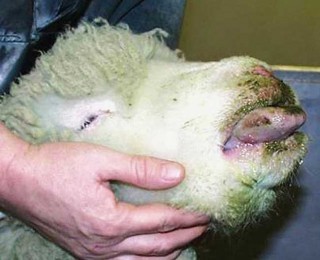 In readiness for any potential outbreak, farm vets across the country have been advised to refresh their knowledge on the symptoms of the disease, which last stuck in the UK in 2007.
A BCVA spokesman said: "I would suggest [vets] make sure they are aware of the clinical signs of bluetongue, which can often be fairly mild, as has been seen in the French outbreak.
"It's a question of people being aware of bluetongue as a potential differential diagnosis and if they [suspect] the disease, it is a vet's duty to report to his or her local animal health office. The most important thing is to be aware, make sure you are informed and that you know what to do if you suspect the disease."
Risk of transmission
The spokesman added: "Following the outbreak of bluetongue in France, the likelihood is it may well continue into this year. Therefore, there is a risk of onward transmission to the UK, which, at the moment, is low, but is being continually reassessed
"Therefore, it would be prudent for vets in practice to ensure they are fully up to speed with their awareness of the clinical signs of bluetongue and what their actions should be, should they be suspicious of it."