NFU president Peter Kendall believes trial culls of badgers could be moved to different counties next summer in the fight against bovine TB.
Badger culls aimed at reducing bovine TB could be moved to different counties, according to NFU chief Peter Kendall.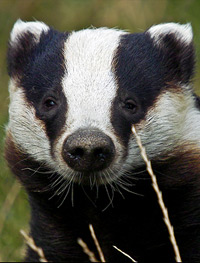 Culls had been expected to go ahead in Gloucestershire and Somerset at the end of last summer, but protests caused delays, while a survey showing more badgers in the cull areas than expected meant they were postponed until 2013.
Licences for trial culling in the two counties are still in place with Natural England, but Peter Kendall has hinted other areas might now be considered.
He said: "It is the right and responsible thing to ensure that the best areas are selected to be pilots for the planned cull of badgers next year. This policy is vital as part of a packet of measures to control and eventually eradicate TB – the spread of which is doubling every nine years.
"As part of the early planning for next year's badger controls, it's important to ensure that all areas are looked at. If other areas present themselves as being better choices for piloting this policy, they should be seriously considered."
He added: "There is no point in continuing to cull tens of thousands of cattle if they are simply to be re-infected by the badger population. We want England to be free of TB, both in livestock and wildlife, and these badger controls play an absolutely essential part of that TB eradication programme."