Highly pathogenic avian influenza H5N8 is spreading across the UK and mainland Europe, and is expected to remain an issue "for a considerable time", according to the latest Defra International Disease Monitoring report.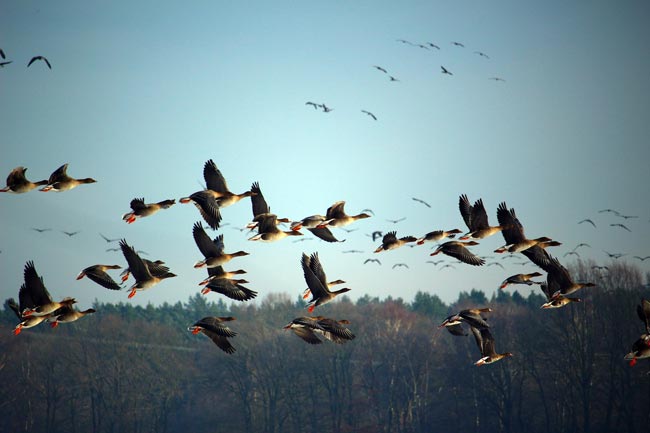 A prevention zone has been put in place across the UK, requiring all poultry keepers to house their birds or take measures that keep their birds separate from wild birds thought to be spreading the virus. The order remains in place until 28 February, when it will be reviewed.
H5N8 was first identified in UK poultry last month, when APHA scientists responded to an outbreak on a turkey fattening farm near Louth, Lincolnshire.
A new strain of the disease H5N5, identified in Europe for the first time, has also been reported in Italy, the Netherlands and Montenegro. The origin and significance of this has yet to be established, although Defra believes the discovery is likely to be down to increased surveillance for H5N8.
Continuing risk
Defra experts said: "We should expect this virus to remain an issue and pose a continuing risk to our poultry sector for a considerable time.
"The risk level for the UK is still 'HIGH' for an incursion of an infected wild bird, but now we have wild bird findings, our level of uncertainty has reduced and the geographic area where we expect more findings in wild birds is wider.
"The risk to poultry on individual premises is still 'LOW TO MEDIUM' dependent on the level of on-farm biosecurity. The widespread location of the positive wild birds suggests that geographical region may be less important in terms of risk level for poultry premises."
'Not surprising'
Defra experts added: "We will continue with the epidemiological investigations on the premises and report any additional findings to the World Organisation for Animal Health and EU, as appropriate.
"We would like to remind all poultry keepers there are several pathways for the introduction of any notifiable avian disease into a poultry farm – housing alone will not be enough to reduce the risk of some of these pathways."
Findings of dead wild birds – in particular, wild ducks, wild geese, swans, gulls or birds of prey and where more than five birds of any species are found dead in the same location – should be reported via Defra's helpline, 03459 33 55 77.
Read the full story in the 23 January issue of Veterinary Times.