Austrian vet Alexander Rabitsch has become the first recipient of the BEVA Trust / FVE Equine Transport Enforcement Award, in recognition of his work to improve enforcement of current transport regulations.
Dr Alexander Rabitsch, a practising vet in Austria, has become the first recipient of the BEVA Trust / FVE Equine Transport Enforcement Award.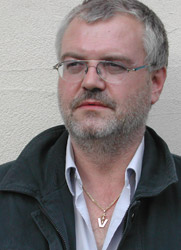 The annual award was introduced in 2010 by the BEVA Trust in recognition of the individual or group working in the field, doing the most to improve enforcement of the current transport regulation. Each recipient wins €1,000.
Dr Rabitsch is an animal transport inspector in the southern state of Carinthia, where the main motorway from northern and central Europe passes through to Italy as well as to Slovenia and the Balkan countries. It is the main route for horses sourced for slaughter travelling from Eastern Europe to Italy.
For the past 13 years Dr Rabitsch has carried out random checks on transporters of live animals to assess compliance with the current Regulation (EC) 1/2005. He works in cooperation with the Federal Police, taking the necessary actions required to safeguard the welfare of the animals; supervising the unloading and the care of the animals in case of emergencies, reporting to the court and notifying the Austrian competent ministry.
As an advisor to the competent ministry in Austria, Dr Rabitsch has drawn on his considerable experience to lobby the European Parliament for the improvement of the regulation governing the live transport industry. As author of a number of animal transport handbooks and checklists for transport professionals he has made significant contribution to the training and education of those involved with the transport of live animals, such as farmers, drivers and vets. He has also spoken at numerous conferences and workshops throughout Europe.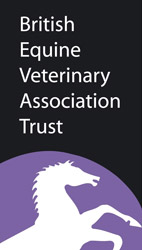 BEVA Trust spokeman Madeleine Campbell said: "Alexander Rabitsch's outstanding work to implement the existing regulation governing the long-distance transport of horses makes him a very worthy recipient of the first BEVA Trust / FVE Equine Transport Enforcement award. His special effort in communicating his experiences to raise consumer and politician awareness of the appalling, non-compliant conditions in which many equids and other animals are being transported is particularly commendable.
Further, Dr Campbell said: "His ideas and tireless endeavour to further develop the current Regulation promise to help to improve conditions for transported horses and other animals in the future."
The BEVA Trust Equine Transport Enforcement Award was announced at the FVE General Assembly in Brussels. It was attended by representatives from 40 nations, with the intention that the veterinary profession should take a leading role to help enforce the current Regulation governing the long-distance transport of horses, in order for equine welfare standards to be improved.
Nominations are now open for the annual BEVA Trust Equine Transport Enforcement Award 2012, which can be made via the FVE and the BEVA Trust. The award will be judged by the FVE Working Group on Transport.