A photograph of a bovine heart from the Royal Veterinary College's Lanyon Museum of Comparative Anatomy has been shortlisted for the Wellcome Image Awards 2016.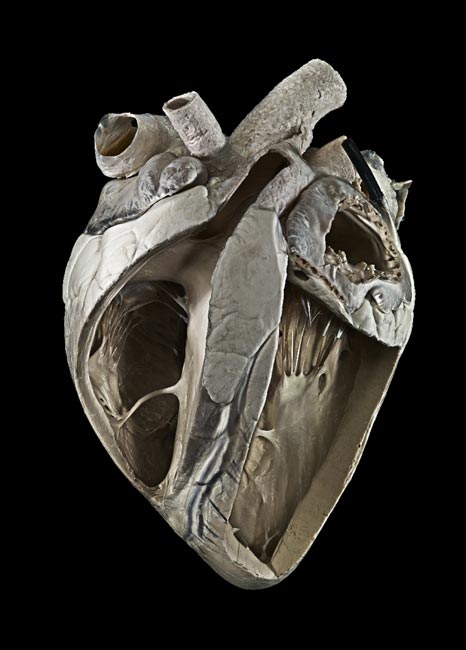 The shortlisted picture was taken by photographer Michael Frank.
Using an innovative technique, Mr Frank was able to photograph through the glass specimen pot to capture the functionality and beauty of the preserved bovine heart, the RVC explained.
Winning streak
Mr Frank has used this technique to create hundreds of high quality images from historical specimen posts, which can then be used in teaching with the latest e-learning techniques at the RVC.
This is a two-year streak for the college as, in 2015, three images from the RVC were shortlisted – one of which went on to win. The winning photograph was by Mr Frank, this year's finalist.
The Wellcome Image Awards is an internationally renowned competition that celebrates and showcases the best in science imaging talent and techniques. The winner will be announced on 15 March.
Enhancing anatomy
Nick Short, head of the emedia unit at the RVC, said: "As well as providing a unique artistic resource, these digital images are being actively used to enhance the teaching of anatomy at the college and will inspire future generations of veterinary students."
Mr Frank said he felt immensely proud that his image had been shortlisted.
He said: "It has been a privilege to work with the dedicated anatomists to capture these old specimens in a format that can be shared with many others through digital technology."