The UK's chief veterinary officer (CVO) has welcomed a report revealing a significant reduction in the use of antibiotics in UK food-producing animals, but warned companion animal vets: "You're not off the hook by any means."
CVO Nigel Gibbens was speaking at the unveiling of Defra's UK Veterinary Antimicrobial Resistance and Sales Surveillance (VARSS) report 2015 at BVA Congress at London Vet Show.
The headline figures, compiled by the VMD, demonstrated, between 2014 and 2015, antibiotics in food-producing animals – measured in mg/population correction unit (PCU) – decreased by 10% from 62mg/PCU to 56mg/PCU.
Recommendations in the O'Neill Report, which the Government endorsed, included a reduction to a UK target level of 50mg/PCU across all animal sectors by 2018 in a bid to combat growing antimicrobial resistance across human and animal health sectors.
Other key findings
The VARSS report also showed a fall in sales of some critically important antibiotics (CIAs) in mg/PCU – 3% in fluoroquinolones, 11% in third and fourth generation cephalosporins – and an overall 9% drop in tonnes of antibiotics used. The mg/PCU for products only authorised for use in pigs and/or poultry decreased by 16% between 2014 and 2015, from 192mg/PCU to 162mg/PCU.
The British Poultry Council reported the use of antibiotics by members of its Antibiotic Stewardship Scheme in 2015 reduced by 27% compared to 2014, including a 52% reduction in the use of fluoroquinolones.
Decrease in sales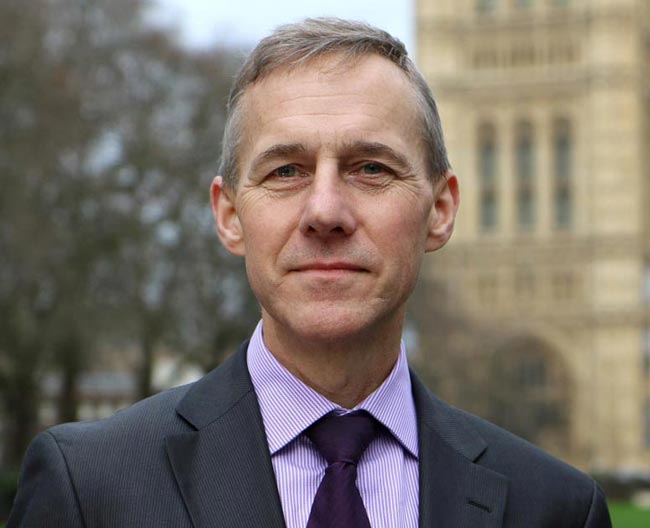 Mr Gibbens said antibiotic sales had gone down "across the board, with a few exceptions" and he especially praised the pig and poultry sectors, and vets, for their hard work and good results.
Delegates heard an estimated 37% of antibiotics in the UK are used on production animals and fish, 56% on humans and the rest on companion animals. Antibiotics given to companion animals are not included in the PCU calculation.
However, the CVO told delegates: "A lot of the O'Neill Report focuses on food-producing animals, but companion animal vets – you're not off the hook by any means.
"Antibiotics are used in companion animals, of course. In terms of routes of transfer of resistant organisms, whether pathogens or commensals, it is very direct when you're talking about pet animal situations, and antibiotics used in companion animals are, more frequently, high priority CIAs than are used in the food sector, so there's a case to address here."
Read the full story in the 5 December issue of Veterinary Times.