The Kennel Club wants Italian spinones to take part in a genetic study at the Animal Health Trust Genetics Centre.
Owners of Italian spinones are being asked to participate in a health survey to help the Kennel Club and the Animal Health Trust understand and treat cancer, epilepsy and bloating in the breed.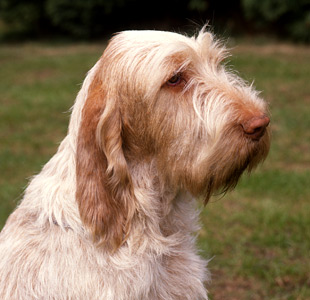 Information on spinones born between January 2000 and December 2011 are being asked to complete the questionnaire, which will help geneticists at the KC Genetics Centre at the AHT understand the incidence of these conditions in the breed.
The questionnaire will be the first part of a study that will take place in several stages.
It is hoped that information from the study will also help geneticists develop tools for breeders to help them to ensure future generations of spinones are less likely to be affected.
Cathryn Mellersh, head of genetics at the Kennel Club's Genetics Centre at the AHT, added: "At the moment we don't have a clear picture about the incidence of cancer, epilepsy and bloat in the Italian spinone.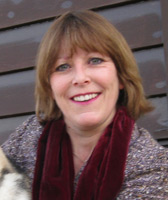 "By working with the breeders of Kennel Club registered dogs we hope to considerably increase our understanding of these diseases so that we can find treatments and develop tools that will help breeders to breed future generation of spinones that are less likely to be affected."
Kennel Club secretary Caroline Kisko said: "Breeders and breed clubs all want to understand, treat and ultimately eliminate conditions that can affect their beloved breed.
"We are grateful to the Italian Spinone Breed Club of Great Britain for supporting this study and look forward to working with breeders and the Animal Health Trust on this important project."