The Animal Medicines Training Regulatory Authority is celebrating the qualification of its 5,000th SQP. The authority is also reporting a 43% increase in candidates since 2009.
As the Animal Medicines Training Regulatory Authority (AMTRA) continues to see an increase in candidates, the organisation is celebrating its 5,000th qualifying SQP (suitably qualified person).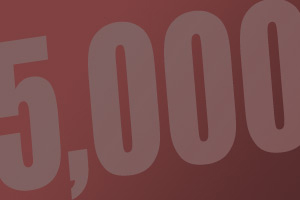 The authority has seen a 43% increase in qualifying SQPs since 2009, when the number stood at just 3,500.
Stephen Dawson, AMTRA's secretary general, said of the increase: "We are seeing growth in all four sectors of SQPs activity, with around 2,100 working in farm shops and country stores, 1,600 in pet shops, 750 in equines suppliers and 600 in veterinary practices.
"The biggest growth in SQP numbers has been in pet shops, improving the offering to customers and, I am sure, making an important contribution to improving parasite control in the nation's pets by combining easy access with knowledgeable suppliers."
Mr Dawson also claimed that vet practices continue to see the SQP qualification as a worthwhile addition to staff repertoire.
"Veterinary practices continue to expand the number of SQPs they draw on," he said. "The majority are veterinary nurses but there are many other practice staff."
Mr Dawson also noted that more traditional agricultural and equine locations for SQPs were continuing to invest in new and more staff, offering ever more opportunities for contact with farmers, horse and pet owners.
"With the internet bringing ever-greater price transparency, quality of service including quality and depth of advice, not just on the product being sold today but on how it fits in to an effective overall strategy, is one area where physical stores can continue to more easily offer an advantage," he said.
"These figures represented a great deal of hard work and commitment from SQPs across the animal health industry, with strong support from employers and external trainers."
Visit www.amtra.org.uk or email info@amtra.org.uk for more information.