Imaging company BCF Technology has released the latest generation of the Cuattro DR x-ray system for equine vets.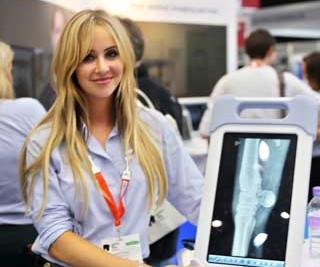 The new system is smaller, thinner, lighter and faster, and features a 4K HD touch screen display, BCF said.
Significant improvements
BCF account manager Sarah O'Grady said: "The system uses the same popular software, but with some significant improvements, making it even more user friendly for the vet.
"The new form factor, a 16in HD touch screen display, gives you a crystal clear image, making diagnosis easier than ever."
The system is designed for equine use in the field, is fully portable and lightweight (2.9kg), and available with a wireless generator.