A fund-raising campaign is aiming to help raise £100,000 for the Animal Health Trust (AHT) to research cancer in dogs.
"Zoe brings it home, £100,000 for the AHT" was launched on 23 August by Mark Labbett from ITV's The Chase, who is a supporter of Zoe's Journey UK.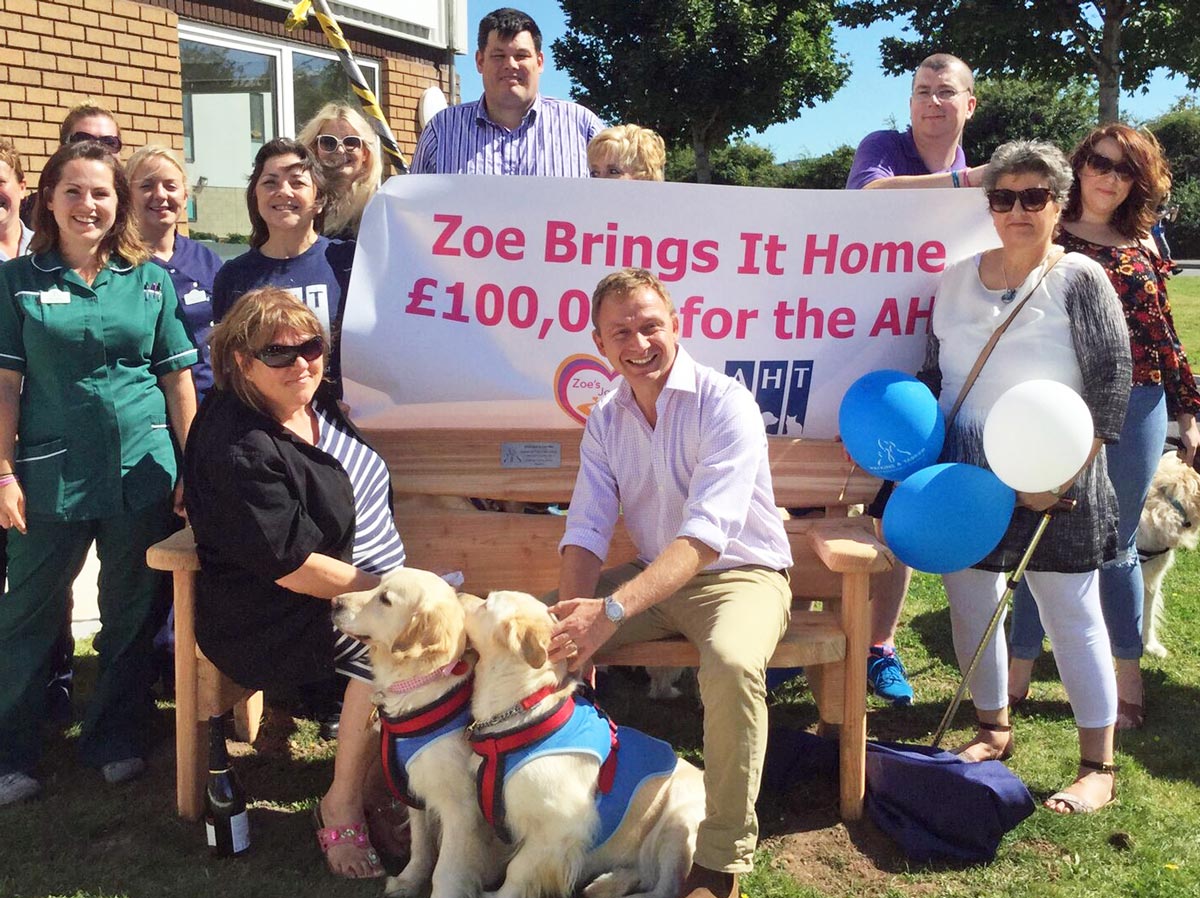 Inspired by her own experiences, campaign founder Jayne May started fund-raising for the AHT's canine cancer research in 2015, after her golden retriever Zoe beat lymphoma aged 13.
Defying odds
Having initially set out to raise £5,000, the fund has since raised £68,000, prompting the £100,000 target.
The campaign was launched at Watkins and Tasker Veterinary Group's Portishead practice in Bristol, where Zoe was diagnosed with cancer and treated by group partner Steve Tasker.
Ms May said: "Launching the £100,000 campaign is unbelievable; I never thought we would raise so much. I am so grateful and proud of my group that has made this possible and thank every one of [the staff].
"It is so important for the future of dogs as far as cancer is concerned. A lot of people don't know dogs get cancer and it's a big problem."
Dedicated team
The AHT is the only UK charity with a dedicated canine cancer research team. It is putting Zoe's Journey UK funds raised towards researching lymphoma – one of the most common canine cancers and the type Zoe had.
The donation is also supporting ongoing research at the charity to develop a prognostic test for vets treating dogs with mast cell tumours – the most common type of skin cancer in dogs.
Practice support
Mike Starkey, head of molecular oncology at the AHT, said: "'Translational' cancer research is hugely reliant on the collection of specimens, such as tumour biopsies and surplus blood samples, and associated information about the course of a disease, including response to treatment. For this reason, the active participation of veterinary practices in research studies is essential for continued progress in the fight against canine cancer."
The AHT is always keen to hear from veterinary practices interested in supporting its canine cancer research. For more information, visit the AHT's website, email oncologyres@aht.org.uk or telephone 01638 751000 extension 1214.
Meanwhile, more information about specific projects is available on an AHT poster.