It's election time. There's Clinton, there's Trump… and then there's the Royal College of Veterinary Surgeons.
Yes, nominations are now open for RCVS VN council, and, as usual, there are two places available.
So, while we see news articles on the council and get a quick view of what they do, do we know what being "on council" means? Do you think you could you do it? Where can you find out more?
On that last one, there is the great RCVS "Meet the Council" day, which this year is on 23 November. It's free to go, anyone can attend and reasonable travel expenses are paid – what could be better?
Personal experience
I admit I've not always known exactly what the VN council does, but I've recently had more contact with the RCVS as well as its council members – and I'm genuinely impressed.
Overall, I've found RCVS people really helpful. For example, earlier this year I tried to raise the profile of the profession, calling my local newspaper. They seemed keen, and a picture and a slightly dodgy headline appeared in the next edition – all good.
Then, it got scary. BBC London News picked up on the story. Yay! Just what we all want! Well, yes – but they needed a spokesperson.
So I posted on a Facebook page that I'd got a story in the news, and the ever-helpful VN council chair Liz Cox suggested I let the RCVS know. Things moved quickly from then and next thing I knew, the BBC wanted to film us!
Doing it for the profession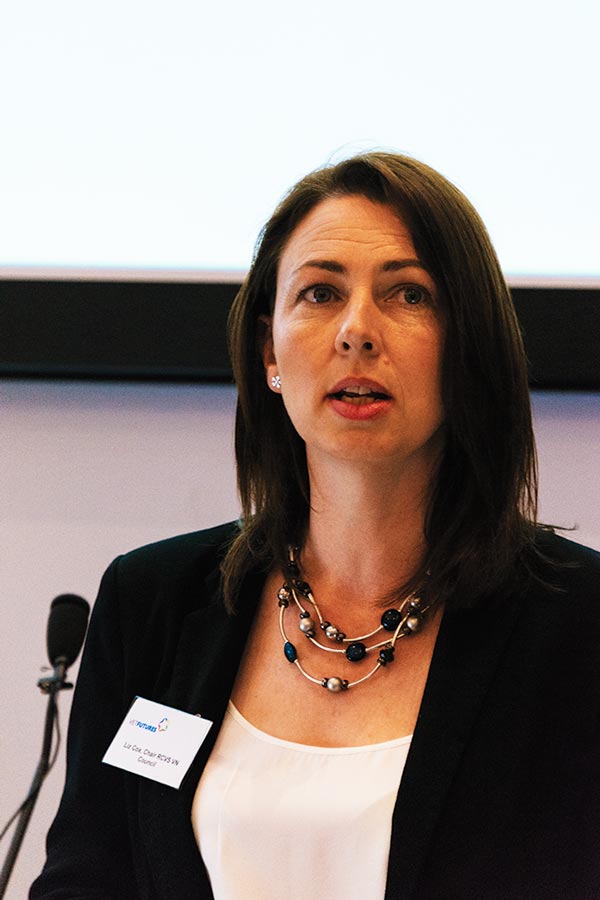 I didn't really appreciate what Liz was doing. She lives in Bristol and works in first opinion practice. However, with very little notice, she came to London, travelling from the practice to studio, and even stayed overnight.
She doesn't get paid for this; her expenses are covered, but she wasn't staying in the Dorchester – she did all this for the profession.
This might all sound a bit scary, I'm sure, and my aim isn't to put you off. Plus, if you would like to be on VN council, I'm pretty sure the workload is shared – if appearing on TV isn't your thing, there are other people to do this. You will also get a lot of support and training – Liz, for example, has had media training from the RCVS and often shares tips for being in front of the camera.
I was really impressed with the support from the RCVS and try to tell people about this positive experience as much as possible.
Join in
Guess what? You could be part of this.
VN council needs new people every year, and all RVNs are eligible – there is a lot of information available to help you decide whether you would like to stand too, be it this year or next – for example, you can read more on the Meet the Council day here, or read these FAQs on the practicalities.
I am voting in this election, and I want to know more about what I'm voting for. I'll see you on the 23rd.