Merry Christmas everyone!
It's the time of year where we don't have to put so much effort into columns and blogs – I did wonder about running a compilation of my best bits from the past year, but I thought the juxtaposition of pieces on imposter syndrome, the death of my dog and which vet makes the best Indiana Jones may be a little jarring – even for me.
Then I wondered about writing blogs about being on call for Christmas, or the phenomenon of the "Christmas clear-out", but then I remembered I've already written about both of those, so if this one doesn't turn out so well, at least you can read the old ones – especially if you've read them before; Christmas is a time for nostalgia, after all.
It's also a time for magic, of course, and I have recently discovered a little bit of magic in my life.
Seduced by the dark side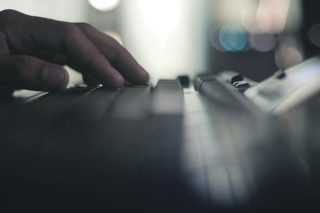 At the lab where I work, the pathologists use software called Dragon to dictate their reports directly into the editing program. I have resisted it for a number of reasons – partially because I haven't felt my reports were good enough to (quietly) broadcast to the rest of the room and partly because I'm a pretty fast typist and didn't think it would save me much time, but mainly because I enjoy the magic of typing. Pressing buttons on the keyboard and watching my brain-words mystically appear on the screen in front of me is hypnotic, exotic and slightly scary.
One afternoon at work, however, I was seduced by the Dragon. I thought I'd be constantly correcting it; that it would be irritating and frustrating. You know what I found? I found when I spoke some words, they magically appeared on the screen in front of me! I know that is the whole point of the exercise, but my God it's thrilling.
The love affair begins
I've dabbled with dictation software before, but Dragon actually appears to listen to what I'm saying – I uploaded its lizard-like brain with all the previous reports I had written and now it knows all my complicated medical terminology. It even knows my style of writing and predicts what I'm likely to say. I'm pretty confident, at some point next year, I'll be able to set it writing all my blogs for me.
I am in love with my Dragon. I feel like I'm living in Blade Runner, without all the horrible dystopian bits that come with it (though given how 2016 has gone, I may not have to wait too long for that. But dwelling on the political situation probably isn't good for festive cheer. Let's just get this bloody year over with, eh?).
However, like all relationships, bumpy moments happen. It doesn't always get things right. It tries its best (poor thing), smoothly inserting whatever word it thinks you were trying to burble out into your report – a stealth bomb of embarrassment, waiting to explode if you don't catch it before you send out the report.
Words, words, words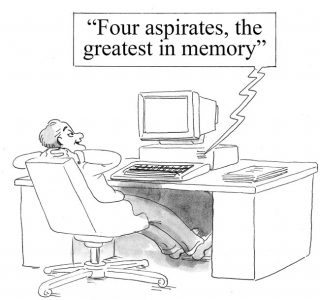 Here are a few examples of what myself and the other pathologists have discovered lurking in our reports:
I wrote a report in which I apparently described "four aspirates, the greatest in memory", which seemed a bit hyperbolic considering the slides I had just looked at, until I eventually worked out Dragon had tried to translate my mumbled "of growths in the mammary".
I must mumble the word "mesenchymal", because I've lost count of the number of times I have attempted to describe a "musical tumour" or "musical proliferation".
My colleague spent some time carefully describing a patient's Sidney lesions, until she spotted it and corrected it to "kidney".
For some pathologists, mass is frequently heard as "ass", which has led to some extremely confusing "anal ass" reports until they were spotted and corrected. In a similar vein, saying "left shift" when you're tired is fraught with danger.
Things got a little more Carry On when I described a "foamy nurse" within macrophages, instead of foaminess. Ohhh, matron.
On the narcissistic front, I tried to suggest to a vet "photos of me" would be useful in investigating a case further, until I corrected it to "fructosamine". I'm a little sorry I did now; it could have been a money-making sideline.
Dragon also led to a potential political faux-pas when a report was nearly sent out to a client in the Republic of Ireland recommending the sample would be more usefully evaluated with "Unionist chemistry" rather than the somewhat more scientific "immunohistochemistry".
It's not you, Dragon, it's me. I'll will enunciate better – my new year's revolution.
For the rest of you – many kiss mess anal body!