I had always wanted to write, but didn't start it in earnest until after I graduated. Writing was my escape from the shock of general practice; zombies, aliens and other worlds took my mind off the realities of the consulting room.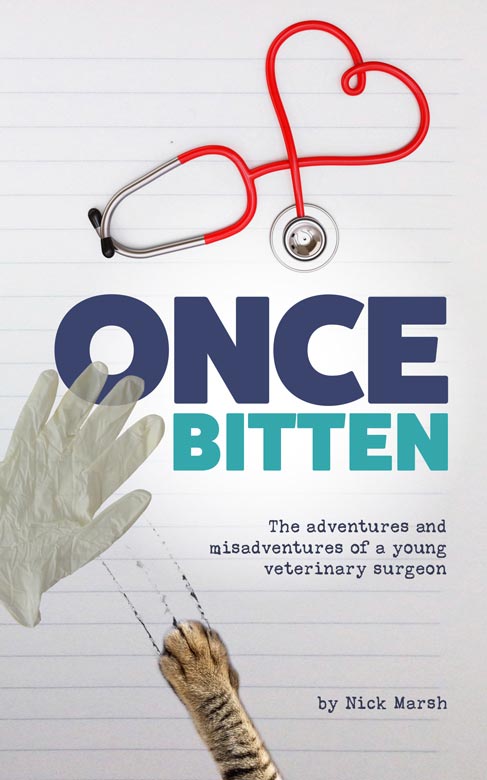 Eventually I realised that, as well as brave new worlds, I wanted to talk about the experiences I was having every day – I wanted to share the thoughts that swam around my head in the middle of the night and see if everyone else had the same doubts and worries I had.
The more I talked to other vets, the more I wanted to write about the job.
Blog star
It started with my blog, and much to my surprise I found I greatly enjoyed scribbling down my veterinary experiences, and the feedback I got encouraged me to write more.
My blog got bigger and more popular, and as I approached the end of one of my novels – a horror story set on the Orient Express in the 1920s – I was trying to decide what bigger project to tackle next.
The answer was so obvious that it never occurred to me, but thankfully my wife is far more intelligent than me, and suggested that I should try my hand at a novel about veterinary life.
Fact in fiction
Once Bitten is the result – a fictionalised story about a young vet's first few years in practice. It's fiction because I wanted to tell a story of a journey I think a lot of us as vets and nurses have shared, and because I very much subscribe to Mark Twain's opinion that you should "never let the facts get in the way of a good story".
If you want to know if any of it happened in real life, then rest assured that almost all of it happened to someone, somewhere. It might have even happened to you…
I hope you enjoy it.
Once Bitten, which has garnered a selection of five-star reviews on amazon.co.uk and reviews like "Outrageously funny, mixed with moments of heartbreaking sadness", is available to purchase in both paperback and Kindle editions.
However, to offer a flavour of the full novel, vet times will be serialising the first few chapters over the course of the next few weeks:
Once Bitten
Part One – Bridg Over Troubled Water

Coming soon…
References
Yes, I know I missed the 'e'. More on this later.