As a community, we vet nurses sometimes feel we are not noticed.
We know the rest of the vet community sees us (we've had the RCVS petition to show support for protecting our title and now have the Schedule 3 working party to look at what we do every day) and people outside our community spend their days making sure others know about us – Nigel (Woodbine, vettimes.co.uk digital content manager) and Rebecca (Hubbard, VN Times editor), everything you do is much appreciated.
However, clients are stunned, amazed and grateful when they learn what our role entails. So, we need more of the public to know about us, to stop having to navigate the "oh, so you're training to be a vet" conversation and accept if there's a doctor there's also a nurse, just like in human medicine.
While we can be vocal and reach out to people, I sometimes wonder if we're missing something. We have Veterinary Nursing Awareness Month, I know people talking in schools and colleges, and we've got vet nurses appearing on TV. Besides planting a vet nurse to win some dreadful reality show, what else can we do?
Image wrongs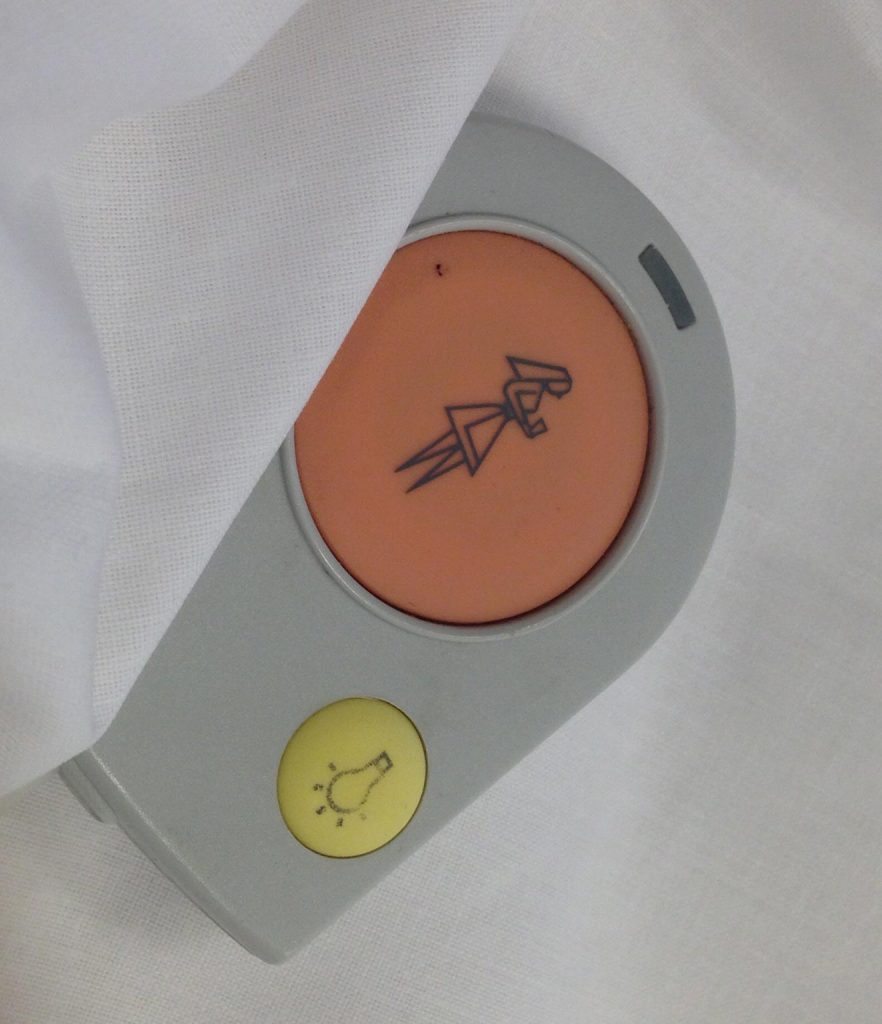 Well, as I've been mulling over the problem I can see, or rather not see, one of our major hurdles. Are we actually visible as a presence? If we tell people we're a vet nurse, what do they visualise – Florence Nightingale holding a puppy, or one of the vet nurses they've seen on TV?
I think the public hasn't got a vet nurse visual to use. Part of the issue is the environment we are most often found in – the veterinary practice. People don't routinely go to visit their pet in hospital, so don't see the veterinary team in action as he or she would do in a hospital. They see the vet on his or her own in a consult room and the nurse in reception or a consult room. While we do work together, the partnership is usually so quick and professional it's missed by clients. When help is needed in the consult room we appear, do what's needed and disappear as we're needed elsewhere. Like super nursing ninjas.
To put this in context, we need to consider the public's image of a human nurse. Having recently been in and out of hospital a lot, I can demonstrate this with one awful picture – of a call button in an NHS hospital. I've also seen the same one in day centres and out-of-hours GP clinics. It's safe to say it's used in a lot of places.
This image is what is deemed appropriate for people in distress to call help. A symbol of nursing care. Look closely and you will see a Florence Nightingale-style uniform. It's also clearly a dress. Finally, the person depicted is carrying a tray, which is usually associated with carrying food.
What does this image say? Nurses are an archaic, all-female food delivery service? They are still a hand maiden to doctors and not the multi-skilled medical practitioners we know they are?
Stereotype
It's little wonder we struggle to be visible as a community when our more visible human compatriots also struggle. Traditional nursing tasks are still seen as those involving feeding, washing and lifting patients. It's little wonder people are confused when we appear on TV shows in a similar uniform to vets and carry out our usual tasks of anaesthesia monitoring, IV fluid therapy and administration of drugs.
Even using a stethoscope is a sign of being a doctor – highlighted in a recent court case where a man convinced women he was a doctor by having a stethoscope in his briefcase and a set of scrubs in his wardrobe. Now, you or I would be wondering about his hospital policy for infection control, but to non-medical people these are strong symbols of a certain role – they are symbols of a doctor. To see nurses using stethoscopes is then confusing.
While writing this, I've found a number of ways in which we are hidden in full view. These include public perception of a nurse's role and the financial value put on the role – our time is rarely invoiced and name-checked separately for clients to see on a bill. We are also lost when we appear as part of the veterinary team on TV. It's too much to cover in one blog, so let me plan a few more for the future and, for now, look at what we can do to be more visible.
Initiatives and ideas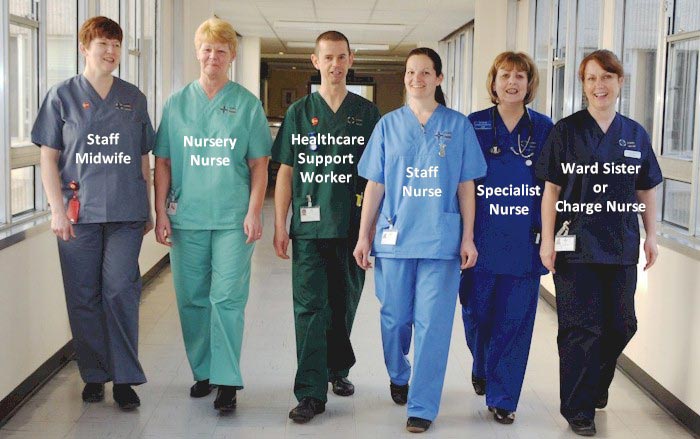 One article with a great conclusion and some achievable ideas (The image of nursing: what it is and how it needs to change) focuses on individuals making small changes by considering how we present ourselves, how we talk about our role and our attitude towards patients and clients.
So what can you do? Is it all about wearing bottle green? No, but it's about being smart and presentable, and wearing your RVN badge or a work badge naming you as a vet nurse.
To make it clear what these mean, it's also worth considering a great waiting room display – an explanation of your uniform colours and what your badges mean. It's different in each practice as a set colour across the industry does not exist. So tell your clients what your colours mean.
They do this in the NHS already and it's great way to introduce your team – although it doesn't need to be quite so Reservoir Dogs.