The past couple of weeks on rotation have largely consisted of looking down a microscope or performing postmortems – and despite clinical and anatomic pathology being very different, a running theme seemed to exist across both.
On the clinical pathology week, we pored over slide after slide of blood smears and cytology samples, trying to formulate differentials from minimal or no history about the case.
We muddled through a number of biochemistry profiles and attempted interpretation, often with little or nothing to go on from the submitting clinician.
Historical significance
In anatomic pathology, we were often supplied with the history, but the clinicians would not reveal the full extent until after we had formed differential lists – even then the "full" history we were given before proceeding with postmortem examination would often be scarce.
Although we would often get there in the end, or at least in the right ballpark, I think it's safe to say the importance of a relevant history has been drummed into us for evermore.
Going forward as new graduates – far sooner than many of us would like – I don't think we'd dare send a sample to the university lab without filling the forms out meticulously and providing a relevant history. Making an accurate interpretation that fit the clinical picture was so much easier when a few, seemingly minor points were highlighted in the history.
The write stuff
Another lesson creeping into every rotation over the year is the sheer amount of paperwork involved in veterinary medicine – be it clinical notes, postmortem reports, lab submission forms, case reports, anaesthetic records… the list goes on.
Keeping accurate records can be the difference between being sued and being able to prove your clinical judgement at the time. Most relevant to this rotation was accurate completion of lab submission forms, so samples can be correctly identified and results sent to the right place.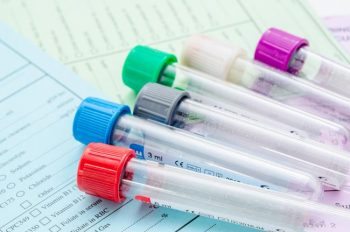 It sounds obvious, but the clinical pathology staff assure us the frequency of receiving samples with important information omitted is much higher than you'd think.
Out of practice
Having explored the different aspects of clinical and anatomic pathology, while dragging a lot of material from the depths of third-year knowledge, I can appreciate how quickly some skills and understanding can be lost when you don't practise or use them regularly.
Feeling considerably rusty at the beginning of the rotation, I feel a lot more comfortable now, but can see how vets can lose their ability or confidence to make a cytological diagnosis when in practice, especially when things get busy.
Being able to send samples to the experts is a major advantage, but I think, as new grads, we should at least have a quick look down the microscope and make a provisional call to be confirmed by the lab, rather than just sending samples straight off.