WENDY NEVINS RVN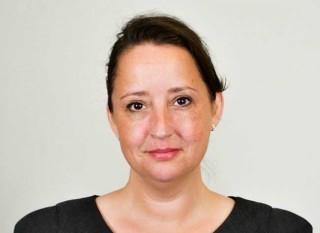 Operations manager, The Webinar Vet
T: 07809 702074
Wendy began her VN career in 1991 as a trainee at a small animal practice in Surrey. On qualifying, she moved to Yorkshire and started work in mixed practice, and after becoming head nurse, left to relocate to Germany with her forces husband.
Back in the UK in 2000, Wendy moved to Devon and spent two years at a two-branch, small animal practice as a nurse, VN assessor and eventually, practice manager.
Moving to the north-west in 2002, she worked as a nurse in a small animal practice before becoming the Veterinary Nursing Approved Centre coordinator at Myerscough College. After four years there, she returned to practice part-time, where she started working for Anthony Chadwick at his Skin Vet practice. During this time, Anthony launched The Webinar Vet, and, once established, sold up. Wendy stayed behind as operations manager and is often known as "Webinar Wendy".
In her role, Wendy organises CPD for vets, nurses and SQPs. She also deals with dermatology referral clients and spends at least one day a month working in practice.
Why is she standing?
Wendy says she is "extremely proud" to be a veterinary nurse and wants to take an "active part" in ensuring the profession moves forward.
"I feel I have gained valuable experience throughout my different career roles, which will benefit the role requirements of an elected member and our cause as a whole," she said. "I have a very good understanding of the varying levels of our profession and I am in a privileged position of having contact with members daily, ranging from students to the most experienced VNs."
On education, Wendy says she feels "passionately", and has a "wide exposure", thanks to her time at Myerscough and The Webinar Vet.
"I believe I will also add value… establishing and reviewing schemes for post-qualification and CPD for VNs. This also includes recommending to the council amendments to the rules relating to the registration, conduct and discipline of veterinary nurses, if required. I am widely accessible to nurses due to my current role, so I can offer effective communication between VNs and the council. On future challenges and issues? You tell me. I aim to be an effective voice for the nurse in practice – an effective voice for you."
Hustings highlights
Wendy tackled lack of VN engagement in the RCVS in her passionate video, citing poor voting turnout figures and calling the electorate to action. "I want to help increase engagement, hopefully by… carrying on communicating with nurses via social media and within my role at The Webinar Vet," she said. "Voting in an election is important.
Can you get other VNs to vote? Do you know nurses who don't vote? If everyone who votes gets one more VN voting, we can increase that [2015 turnout] 11 per cent to 20 per cent.
"It would be great if you voted for me to represent you on VN council, but more importantly though – please, please vote."