AMANDA BOAG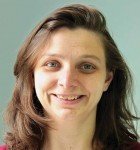 MA, VetMB, DipECVECC, DipACVECC, DipACVIM, FHEA, MRCVS
Mid Jawcraig Farm, Falkirk FK1 3AL.
T 01324 851381
M 07790 030068
PROPOSERS: Daniel Brockman, Julian Wells
After postgraduate clinical training in the UK and the US, I spent my early career working in academia as a lecturer in emergency and critical care (ECC) at the RVC.
Since 2008, I have been clinical director of Vets Now where, along with time on the clinic floor, I am responsible for the clinical and professional standards across 53 sites, as well as being fully involved with the structure and running of a veterinary business.
I am founding president of the European College of ECC and am proud to have played an important role in the development of ECC as a career path and specialism in the UK. I have lectured widely throughout the UK and internationally, and hope any of you I have met have found me to be both practical and pragmatic about the realities of clinical veterinary practice.
I am involved with a number of veterinary organisations, including being a trustee of the British College of Veterinary Specialists, providing clinical support for Pet Blood Bank and chairing the recently formed Major Employers Group.
I have been an elected member of RCVS council since 2012 and have served on several committees, including the education committee and the operational board, having been treasurer since 2014.
Manifesto
The veterinary profession is one I am very proud to be a part of. In the 18 years I have been qualified, there have been many changes to our profession – some driven by us, others where we reflect changes in society. As an RCVS council member, I will continue to work hard to ensure our profession increasingly shapes its future and projects a confident role in the society it serves.
Since I was elected four years ago, the RCVS has undergone many changes. If re-elected, over the next four years, I will work to ensure the positive developments in governance and communication continue. The RCVS must also continue to build strong and constructive relationships with other veterinary organisations.
I was privileged to have been involved with the Vet Futures report and believe it articulates clearly the challenges, but also the opportunities, facing us over the coming years. We must now translate that into practical actions and be open to workable, innovative, solutions in areas such as omnicompetence, protection of work-life balance, telemedicine and regulation of professionals in an increasingly commercial world. As a college that regulates, the RCVS is a unique organisation and it is essential it plays its part, working alongside the other major veterinary organisations, in ensuring our profession remains vibrant and independent into the future.
With my diverse background in both the academic and commercial worlds, the perspective that comes with working closely with hundreds of different first-opinion practices, and my experience across several organisations, including the RCVS, I believe I am well placed to continue to play an important and active role on RCVS council. Moreover I care deeply about our profession and will continue to bring a modern and common sense approach to protecting its future.