The first of April brought with it the usual abundance of amusing online articles, tweets and blogs, only claiming credibility until midday – and the veterinary community was no exception.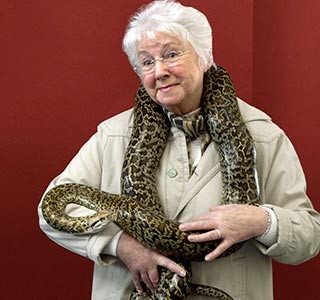 Some April Fools were obvious hoaxes – such as Sun Life's courtesy pet scheme, offering owners a replacement pet in place of their beloved while away at the vets – while others were a little harder to interpret, such as BEVA's announcement of a privately funded equine vet degree – or maybe that's because I was still half asleep and it was the first one I'd seen before realising the date.
Food for thought
Although it was cleared up at midday that BEVA president Mark Bowen was not due to become dean of the first UK equine-only vet school and that the nine traditional degrees would remain the only ones available, it did provoke some thought about whether it would be such a bad idea after all.
While plans for a traditional five-year omnicompetence approach, followed by a further three years of equine-only study, seemed a little far-fetched (fourth year has nearly finished me off – I certainly don't think I'd hack eight years at vet school), many veterinary schools around the world use a condensed version of this model.
For example, Utrecht University in the Netherlands follows the format of a three-year bachelor's degree for all species, followed by a three-year master's degree aimed solely at one species/area (with the exception of 20 weeks). The University of Leige in Belgium compromises in that the fifth year is spent rotating through clinics for all species and half of the final (sixth) year is spent in one area in particular, with a choice of small animal, farm or equine.
Omnicompetence or specialisation?
The question of omnicompetence or specialisation is highly debatable and seems to go around in circles in the UK. Earlier career specialisation would be favoured by some who know, undoubtedly, they never want to see a cat, dog or rabbit again after vet school – likewise for those who shudder at the thought of an emergency caesarean and an angry farmer.
But what about those like me, who, after a considerable amount of vet school already under his or her belt and a variety of EMS placements (good and bad), when posed with the question "what sort of practice do you want to go into?" still can't come up with anything more eloquent than: "Umm… mixed?"
The advantage of omnicompetence is that, in theory, graduates should leave vet school equipped with the knowledge and skills to address most cases in general practice in any field/species, deal with emergencies and know who or where to refer a patient to if the case is beyond his or her abilities.
Early specialisation could change this to the extent an equine or farm graduate asked "can you just look at my dog" may end up looking a bit silly.
Everything changes
Circumstances also change and accidents do happen. A vet may end up sustaining an injury while working with horses or livestock that could prevent him or her from doing so in the future, so a species-specific degree could force him or her to leave clinical practice altogether.
Similarly to the "new vet schools" debate, it is feared introducing species-specific degrees may reduce job availability for graduates who have taken the traditional educational pathway, making the equine sector, in particular, even more "elitist". Ultimately, this could potentially drive the profession away from the concept of mixed practice altogether.
Master of one?
More like our medical counterparts, we could lose our "Jack of all trades" status and end up being highly specialised instead, which does, of course, have its advantages, but leaves those of us who want a bit of variety and flexibility in the dark.
For me, omnicompetence is definitely the right starting point for a veterinary degree, but I know others have very different opinions. I did, however, enjoy the brief social media debate before a communal sigh of relief.
My personal favourite April Fool this year, however, was the University of Glasgow's announcement the university tower would be reopening as a public helter-skelter (see video below) – and I'm still disappointed it isn't true.