The WSAVA is urging people to support an online petition against the international control of ketamine.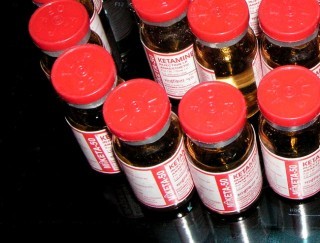 The World health Organization's (WHO) expert committee on drug dependence has recommended ketamine should not be placed under international control as it did not pose a global health threat. It also said such control would limit access to those who need it most.
Despite this, the WSAVA believes a proposal to reconsider the international scheduling could be considered at the UN Commission of Narcotic Drugs (CND), taking place this week (14-22 March).
The WSAVA believes medical and veterinary professionals should continue to have access to ketamine under the current national controls and is urging support for its campaign to allow access to what it terms an essential medicine. It is also calling on the CND to follow the WHO recommendations.
'Party drug' preconception
Veterinary anaesthetist Polly Taylor said there was a preconception ketamine is only a "party drug" when it is, in fact, an important medicine in the tool kit of both veterinarians and human doctors.
She said: "I have been astonished at how little the general world understands that."
Ketamine is currently legislated under individual national laws. As such, any international changes would have minimal impact in the UK, because national controls already apply, Dr Taylor explains.
However, she added: "The people it would make the biggest difference to would be those in lower income countries where they haven't got any specific national control."
Complex, onerous paperwork
Dr Taylor said if ketamine does come under international scheduling, it would then effectively be controlled by each country's government.
"That would basically mean the people are not able to get it because the paperwork is complex and onerous," she said.