Manufacturers that strive to improve the lives of felines through innovation have been recognised by International Cat Care (ICC).

The charity presented a number of accolades to individuals and pharmaceutical companies at its annual awards ceremony, which took place at Kensington Roof Gardens in London on 15 July.
Presentations made on the night went to winners of the charity's Easy to Give Awards, Cat Friendly Awards and Distance Education Awards, as well as the ICC's annual photographic competition.
Easy to Give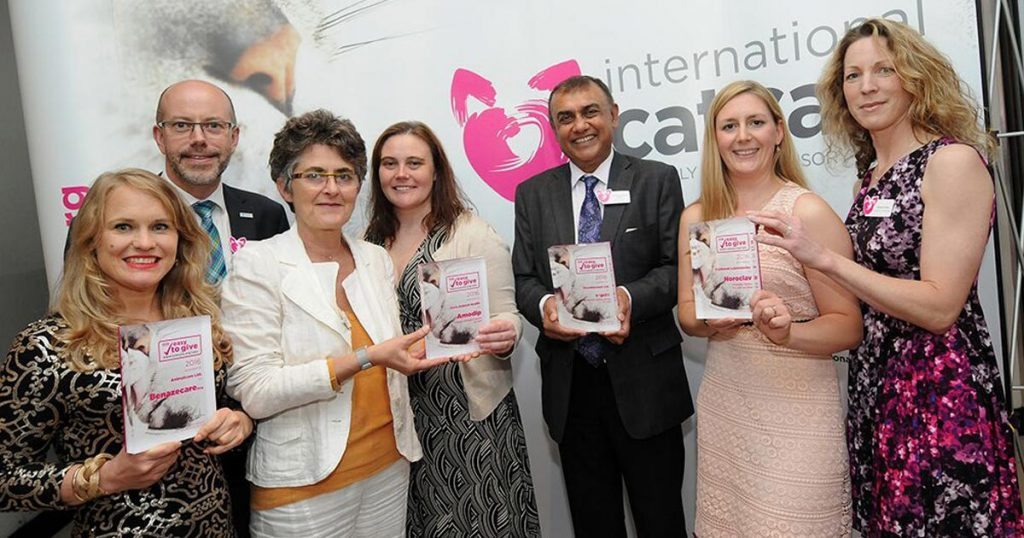 Winners of the Easy to Give Awards, which recognise the commitment made by pharmaceutical companies in making it easier to give medication to cats, were:
Amodip chewable tablets for cats (Ceva) – the first cat-friendly amlodipine licensed for veterinary use for treatment of hypertension in cats.
Benazecare 5mg tablets (Animalcare) – acts to reduce the protein lost in urine in renal disease and increase the appetite and quality of life of cats with chronic kidney disease.
Noraclav chewable tablets for cats and dogs (Norbrook) – with antibiotic resistance a growing concern, having routinely-used antibiotics in an easy-to-give, palatable formulation for cats is important.
V-Gel (Docsinnovent) – a supraglottic airway device for cats that enables a clear airway to be obtained quickly, efficiently and effectively for general anaesthesia and emergency resuscitation purposes, without the need for traditional endotracheal intubation.
The winners will be granted use of the Easy to Give Awards logo on advertising to the veterinary world.
Cat Friendly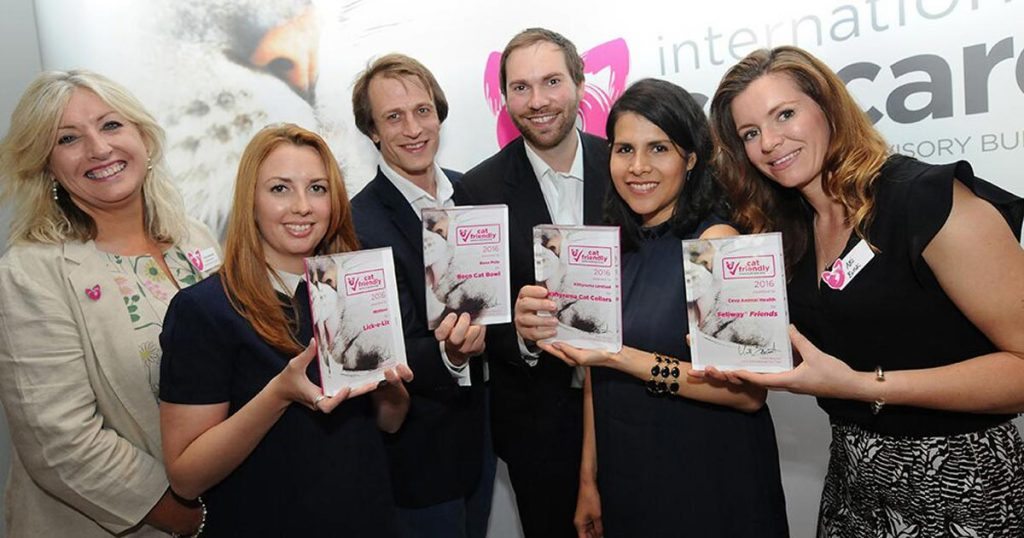 The following Cat Friendly Awards, which recognise products that have made a difference to cat well-being and welfare, were also presented:
Lick-e-Lix (Webbox) – provides a great method to help give prescription medications to cats. Owners reported its different flavours were great for disguising and giving pills.
Feliway Friends diffuser (Ceva) – contains a synthetic copy of the cat appeasing pheromone naturally produced by a nursing mother for her kittens after birth, helping them feel safe and secure. This product aims to reduce tension and conflict in multicat households.
Kittyrama Cat Collars (Kittyrama) – designed to be lightweight, slim, durable and comfortable, these collars also have a buckle for accurate fitting and a safety opening mechanism in case the collar gets caught.
Beco cat bowls (Beco Pets) – made of recyclable waste plant materials, these bowls are wide with low sides so a cat's sensitive whiskers are not bent while eating.
Photo competition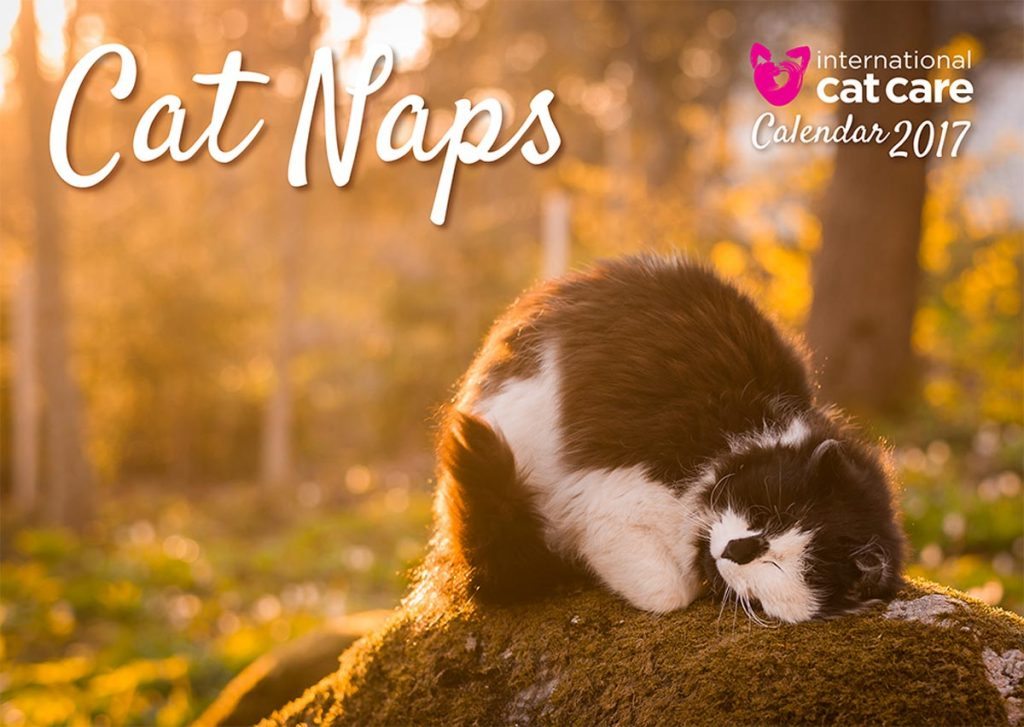 The ICC photographic competition winner was Johanna Vaurio Teräväinen from Finland, for her image of a her cat Pitkis.
The "Cat Naps" themed competition, which ran for six weeks, will see the winning image, along with 11 others, feature in the charity's 2017 calendar.
Distance Education
Four Distance Education Awards were also presented to students who gained the highest level of attainment on nursing and cat professional courses from the ICC's veterinary division, the International Society of Feline Medicine (ISFM):
Louise Ellerton (Chestnut Vets) – ISFM Certificate in Feline Nursing.
Georgina Froment (Cambridge Cat Clinic) – ISFM Diploma in Feline Nursing.
Emma Penny (Celia Hammond Animal Trust) – Cat Professional Advanced Health and Welfare Certificate (Rescue).
Aspiring cattery owner Jacqueline Butterworth – Cat Professional Advanced Health and Welfare Certificate (Boarding).
The winners were presented with bespoke plaques by ICC distance education coordinator Sam Taylor and Marianne Lomberg from Royal Canin, sponsor of the nurse awards.