Animal health companies, including Royal Canin and DermOpt, have joined forces to support military dogs in Afghanistan by donating items for welfare boxes.
Animal health companies have joined forces to support military dogs serving in Afghanistan.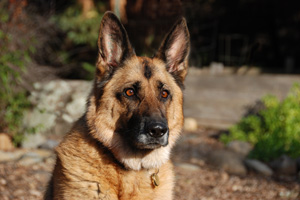 In the initiative – organised by the Webinar Vet's Wendy Nevins – Royal Canin, DermOpt, Virbac Animal Health and VioVet have donated items such as chews, grooming equipment and paw protectors that have been sent abroad to the pooches in "welfare boxes".
"Our first batch of 30 welfare boxes containing items including chews, dental care, grooming equipment, paw protectors and toys is being dispatched this month," said Mrs Nevins.
"Many people send welfare boxes to the forces out there, but there are also about around 150 dogs serving in Afghanistan and these gifts are a great way to support them and their carers."
 
The idea to support the canine welfare box campaign, said Mrs Nevins, came through her contact with serving vets who use Webinar Vet CPD for the duration of their deployment. "The dogs are invaluable members of the serving team, and accompany the troops on the ground," she said.
 
"Their duties include base protection, specialist vehicle and persons search, and improvised explosive device location, often in inhospitable and dangerous situations. These dogs have saved a great number of lives."  
 
Mrs Nevins said she has been overwhelmed by the support received so far.
 
If you are interested in supporting the initiative or would like to get involved, please contact Mrs Nevins at wendy@thewebinarvet.com. Items requested for the boxes include rawhides, pigs' ears, dental care – such as toothbrushes and paste – grooming equipment, paw protectors, paw wax, rope toys, large robust toys, collapsible water bowls, poo bags and tennis balls.