A new series of webinars aims to help veterinary professionals feel less tired and anxious about the effect sleep problems may have on their lives.
The Mind Matters Initiative has teamed up with the Webinar Vet to deliver the six-part series, entitled "Choosing and understanding sleep", which will start on 7 June and take place between 8pm and 9pm every Wednesday until 12 July.
Understanding sleep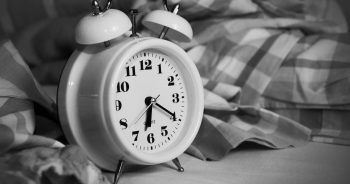 The overall objectives of the webinar series – to be presented by mental health and well-being consultant Mike Scanlan – are to:
understand more about sleep processes
learn about the paradoxical sleep effect
understand the importance of sleep hygiene and patterns
It will also show delegates how to defuse thinking and to understand more about the "double-edged sword" of sleep control.
Over preoccupation
Dr Scanlan said: "The Mental Health Foundation points out we spend approximately a third of our lives asleep.
"Sleep is an essential and involuntary process, without which we cannot function effectively. It is as important to our bodies as eating, drinking and breathing, and is vital for maintaining good mental and physical health.
"Sleeping helps repair and restore our brains, not just our bodies. Very often, however, it is, paradoxically our own over-preoccupation with sleep that is at the route of many people's problems.
"The 'Choosing and understanding sleep' series aims to help people gain a more mindful stance to sleep."
More information
A ticket for the whole series costs £35 plus VAT for individuals and £175 plus VAT for a practice ticket, which is valid for up to 10 people.