The Webinar Vet is hosting a four-part series on well-being and confidence throughout June (2013), hosted by psychology experts Brian Faulkner and Carolyne Crowe.
The Webinar Vet is hosting a four-part webinar series for vets on confidence and well-being.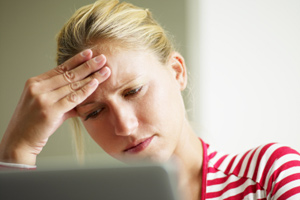 Taking place throughout June (2013), the webinars will look at the importance of psychological well-being, helping participants to deal with the often tough nature of their profession.
Founder of The Webinar Vet Anthony Chadwick, who is a vet himself, said: "We spend a lot of time caring for the health and well-being of the animals we treat, but as vets it's sometimes to the detriment of our own well-being and performance. We work long hours, have stressful jobs and constantly need to motivate ourselves and our teams to achieve the goals for our practices.
"All this puts us under a lot of pressure, and our quality of work and personal lives can be affected. No wonder we can sometimes lose sight of the bigger picture and question our motivation and calling to our profession."  
And he added: "Depressingly, statistics tell us vets have twice the suicide rate of doctors and dentists, and four times the rate among the general population. At a personal level, it means that almost every vet knows a close colleague who has chosen to end his or her own life.
"Understanding the nature of thought and feelings and how we can be proactive to deal with them will enable us to navigate, manoeuvre and adapt to an often unpredictable and surprising world to remain effective and healthy – it's an important subject that doesn't get the airtime it deserves," Mr Chadwick concluded.
The webinars are to be hosted by psychology experts Brian Faulkner and Carolyne Crowe, and take place on the following days:
Adaptation – The hallmark of intelligence – June 4.
The psychology of confidence and motivation – June 12.
How to manage, cope with and adapt to stressful situations – June 18.
To be or not to be… a vet – June 25.
For more details or to purchase the series, which costs £150 plus VAT or £70 plus VAT for platinum members, visit The Webinar Vet's website.
Image © istockphoto.com/diego_cervo