Virbac has launched a short-acting, intravenously administered and short-term maintenance general anaesthetic for use in dogs and cats.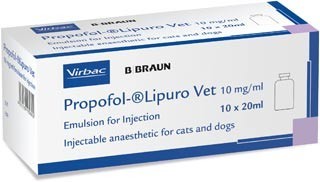 Propofol-Lipuro Vet contains no preservatives so its use can be repeated, even in cats, for continuous rate infusion.
No age restrictions apply to the animals it can be used for, and it can be administered for induction prior to caesarean.
'Total control'
Virbac product manager Kate Woolley said: "Propofol is a well-established solution for short-acting anaesthesia in many practices. Propofol-Lipuro Vet complements Virbac's anaesthesia range, which now offers total control of analgesia, sedation, intravenous and gaseous anaesthesia, and recovery."
Propofol-Lipuro Vet is available in boxes of 10 × 20ml bottles.