As Defra reviews exemption orders – procedures which can be carried out by non-vets or "paraprofessionals" – BCVA and BEVA ask for views on reproduction tasks such as embryo transfer and AI.
The British Cattle Veterinary Association (BCVA) and the British Equine Veterinary Association (BEVA) is calling on vets and members of the public for their views on reproduction procedures carried out by non-vets, also known as laypersons or paraprofessionals.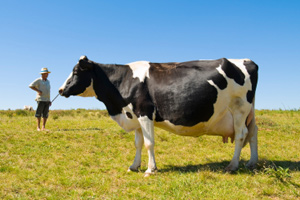 According to the associations, Defra, the Government department responsible for animals, has requested a review into procedures carried out by laypersons – known as "exemption orders" – as the current system is "unworkable", following changes in EU legislation in 2010. The BCVA is represented on the project board, and is leading the reproduction sector of the project with the support of BEVA.
The two associations wish to conduct an "evidence gathering exercise" on the current situation and use of paraprofessionals in the reproduction sector across the UK. This information, they said, will then be used to review the effectiveness of the current exemption orders and whether they still appropriately meet the needs of the reproduction industry in the UK. Specific areas being covered (in both cattle and horses) are:
artificial insemination
epidural anaesthesia
rectal ultrasound scanning, and
embryo collection and transfer.
Vets and non-vets wishing to air their views can do so in an anonymous online survey. Participants have until September 30 to respond, after which all information will be collated and presented to Defra at the next project board meeting.
To respond, visit the survey's website.
Image © istockphoto.com/icenando