Veterinary practices are being encouraged to take part in Rabbit Awareness Week (RAW).
The initiative aims to improve species welfare standards, with this year's RAW (18-26 June) focusing on rabbit companionship via a #BuddiesForBunnies campaign.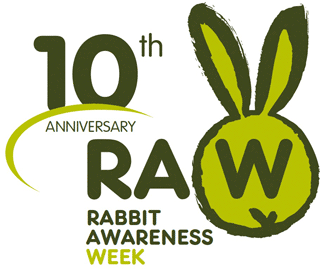 Following the 2015 PDSA Animal Wellbeing Report, which found 57% of rabbit owners owned one rabbit, the campaign's aim is to encourage them to find a suitable friend for their pet at rescue centres – and take advantage of free rabbit health checks at their local vet.
#BuddiesforBunnies
Founded by Burgess Pet Care a decade ago, the campaign is marking its 10th anniversary by offering vets a free #BuddiesforBunnies pack to display during the event.
Up to 4,000 vets across the UK supported RAW last year, with some practices seeing a 60% increase in the number of rabbit owners visiting for check-ups.
Participating practices will have the opportunity to put pet welfare on the agenda by influencing millions of pet owners, boosting brand visibility and raising their welfare credentials by joining forces with some of the major names in animal welfare, Burgess said.
Invaluable support
Burgess small animal brand manager Rehana Kausar said: "RAW seeks to achieve the highest welfare standards for rabbits and garnering support of the veterinary trade is invaluable in spreading the word about proper rabbit welfare. So, if your veterinary practice is not already involved, please hop on board – the UK's bunnies need you."
Campaign partners include MSD Animal Health, the RSPCA, PDSA, Blue Cross, the Rabbit Welfare Association and Fund, and Wood Green, The Animals Charity.
To receive a free RAW pack, which includes health check certificates, posters and advice on vaccination and rabbit care, visit www.rabbitawarenessweek.co.uk