The Humane Society International has launched an online survey to gauge veterinary views on badger culls in south west.
The Humane Society International has launched a survey to gauge veterinary attitudes towards the Government badger cull.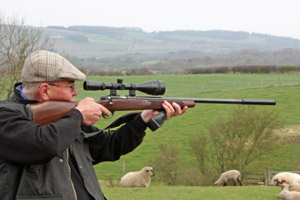 In December 2011, Defra published a policy document entitled 'The Government's Policy on Bovine TB and Badger Control in England', outlining its plans to license the culling of badgers by farmer/landowner groups over large areas of countryside, as part of its strategy for controlling bovine tuberculosis in cattle.
Culling is due to start this summer in two trial zones in Gloucestershire and Somerset and while the BVA has offered its qualified support, up to now there has been no comprehensive poll of opinion from the veterinary profession.
Mark Jones, executive director of the Humane Society, said: "We have designed a survey with a view to assessing current UK veterinary attitudes towards the Government's policy of licensing the culling of badgers as part of its efforts to reduce the impact of bovine TB in cattle, and the British Veterinary Association (BVA) qualified support for the policy.
"If the policy is rolled out to its fullest extent, Natural England has estimated that up to 130,000 badgers could be killed during the life of the policy, resulting in a reduction in the national badger population of up to 30%.
"Defra estimates the policy could result in an average net benefit of a 16% reduction in the number of new confirmed cattle herd TB incidents across the culled area and adjacent ring over a nine-year period.
"The policy has received the qualified backing of the BVA, although to date the BVA has not surveyed its full membership on the issue."
The survey, which should only be completed by RCVS members, can be found at Survey Monkey